Written by:
Tony Korologos
|
Date:
Monday, February 22nd, 2016
Categories:
Golf
•
Golf Accessories
•
Golf For Women
•
Golf Gear
Tags:
Golf GPS
•
Golf GPS Watch
•
GPS
•
TomTom
---
When I do golf equipment reviews or golf accessory reviews I typically do a "first look" post to get the word out that I've received a product for testing and give those who submitted the product a little air time. That gives them a little golf blog love and buys me time to spend testing the unit. I do spend a lot of time testing, unlike other fly-by-night sites who test from their kitchen table or by hitting three range balls.
This time around I'm compelled to do an intermediate post on the new TomTom Golfer Premium GPS watch. I already did my first look of the TomTom golf GPS watchand I'm not quite ready to post a full review because a single round is definitely not enough. I was so impressed with this unit during my first round I have to post about it.
The TomTom golf GPS watch is not overly large like other golf GPS watches. So it is actually wearable for those who can wear a watch and play. I'm not a watch guy, so I played a couple of holes with it on, then just attached it to my golf bag.
The yardages were quick and accurate, and I love the way they display with the black background. Below you can see the yards to the front, back, and middle: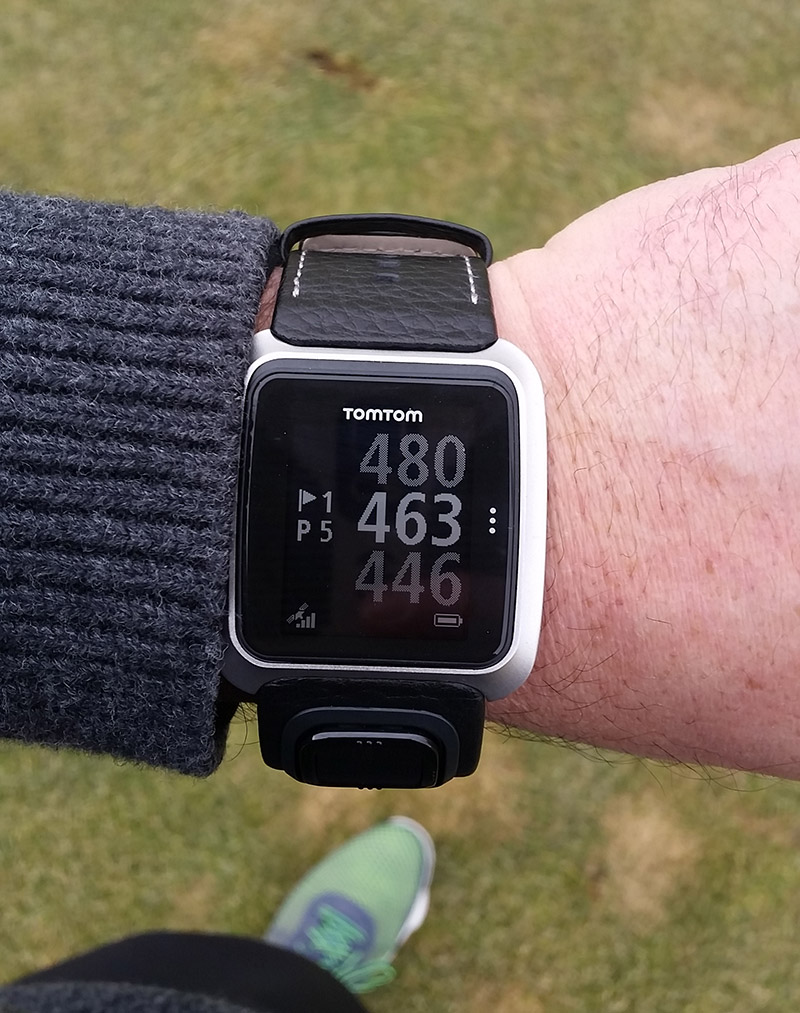 This GPS watch not only gives yardages, but has all sorts of other great features. It will track scores, show green view, and even show hazards. See below? The first hole has water all the way down the right side: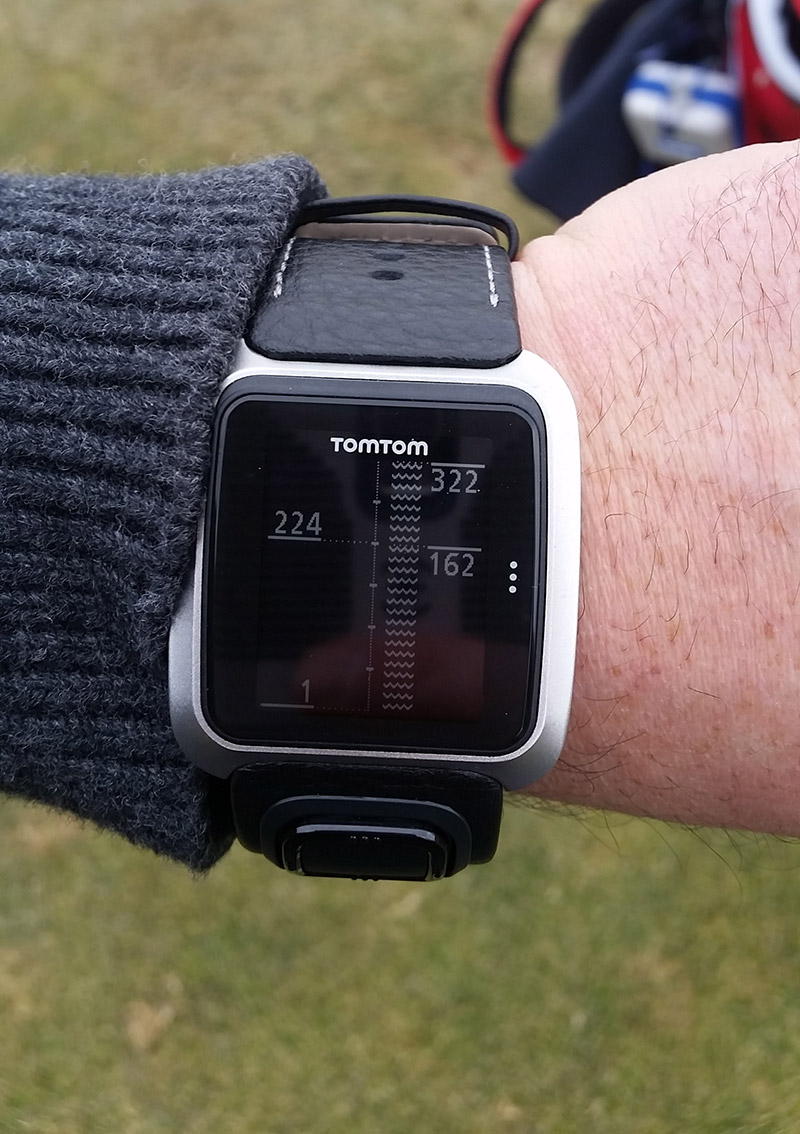 And below is a shot of the score tracking. I made par on the par-5 first hole.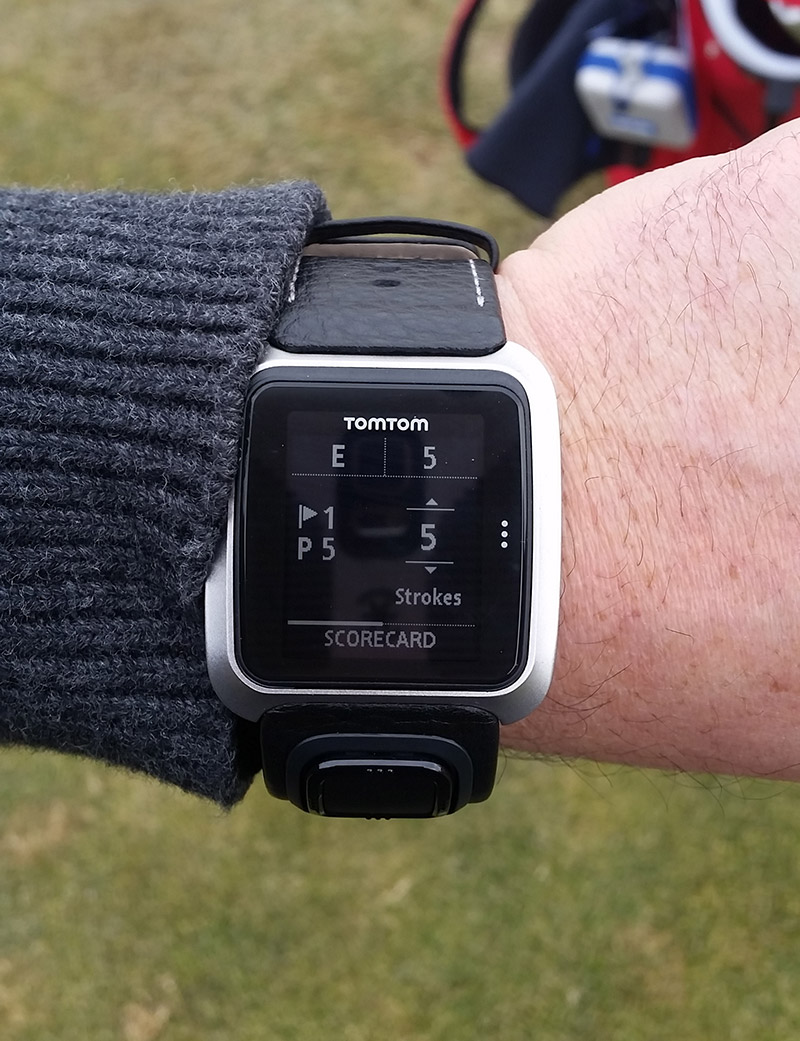 I'm not done testing and have yet to post my full review, but now that I have a round under my belt I already know the TomTom Premium golf GPS watch is superb. Stay tuned for my full review.