Written by:
Tony Korologos
|
Date:
Sunday, February 7th, 2016
Categories:
Golf
•
Golf Apparel
•
Golf Gear
Tags:
Ian Poulter
---
Wardrobe upgrade alert: I'm happy to report that I'll be reviewing some apparel items from Ian James Poulter (IJP) Design.  First on the list is this pair of golf pants (trousers for those of you in the U.K.).  These are the Tour Tech model.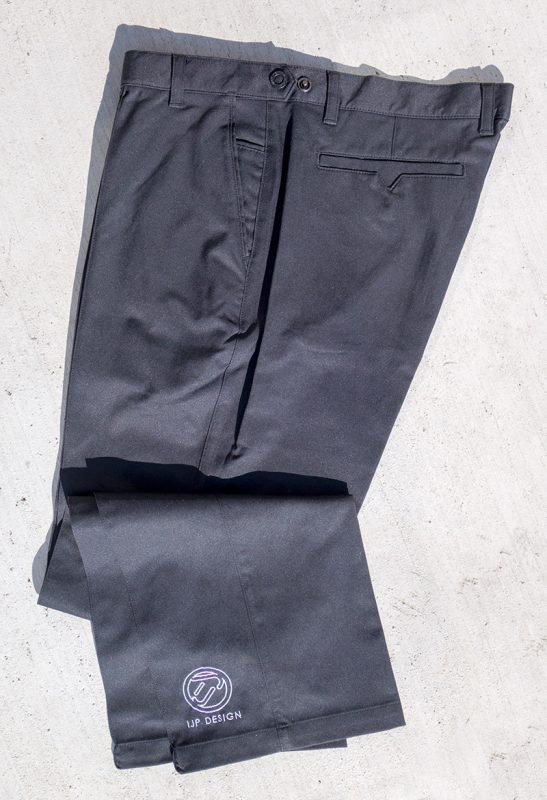 I just tried these fine looking trousers on and was very happy to find that they're quite adjustable via buttons and velcro on the sides.  This means the fit can be adjusted perfectly for the golfer, especially ones with waists which don't seem to align with the standard sizes found on many brands, like me.  The fit is great and the fabric feels nice as well.
Hopefully the snow will melt soon and I can get to testing these beauties.  I also have a couple of other IJP Design items to go with these and I'll be posting those soon.  Stay tuned.