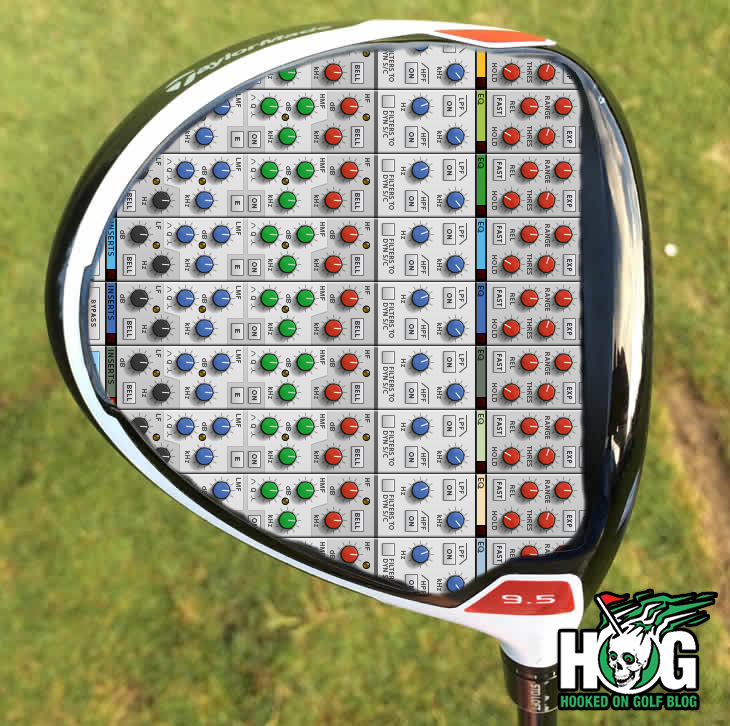 Written by:
Tony Korologos
|
Date:
Wednesday, January 13th, 2016
Categories:
Boneheads
•
Golf
•
Golf Equipment
•
Golf Gear
•
Hackers
Tags:
Golf Driver Review
•
TaylorMade
---
Here's the latest driver from Taylormade, the M5. The M in the name stands for "Mixer." This driver's inspiration comes from the audio mixing console, like you see at big concerts and stuff.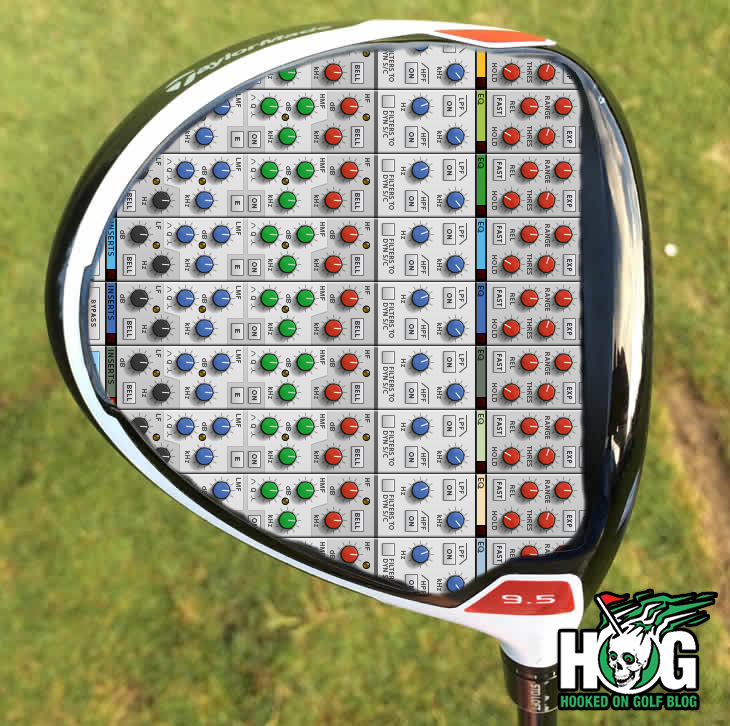 Golfers will be able to adjust the usual driver properties like loft, face angle, lie, and so on.  New adjustments will include parametric filters on several different bands, balanced and unbalanced inputs, high and low pass filtering, inline compression with hard and soft knee adjustments, effects inserts (adding a plugin type architecture for 3rd parties to develop their own "driver APPS"), noise gating, tube pre amplification, dynamic range expanders, and a bypass button for when the adjustments get so crazy you need to turn them all off.
Perhaps this is the the peak of the adjustable driver era?  I'm not sure there are many more ways we can adjust these things.  Statistically all these club adjustments over the years have had NO effect on amateur golf scores, which have not improved in decades.