Written by:
Tony Korologos
|
Date:
Wednesday, January 13th, 2016
Categories:
Golf Apparel
•
Golf Gear
Tags:
FootJoy
•
Golf Apparel
•
Golf Shoes
---
This is a fun time of year, when golf companies are releasing their new products. For the last several years FootJoy has started their year by sending out "mystery boxes" to the media, and bloggers. Each box has clues leading to the release of their newest, latest product.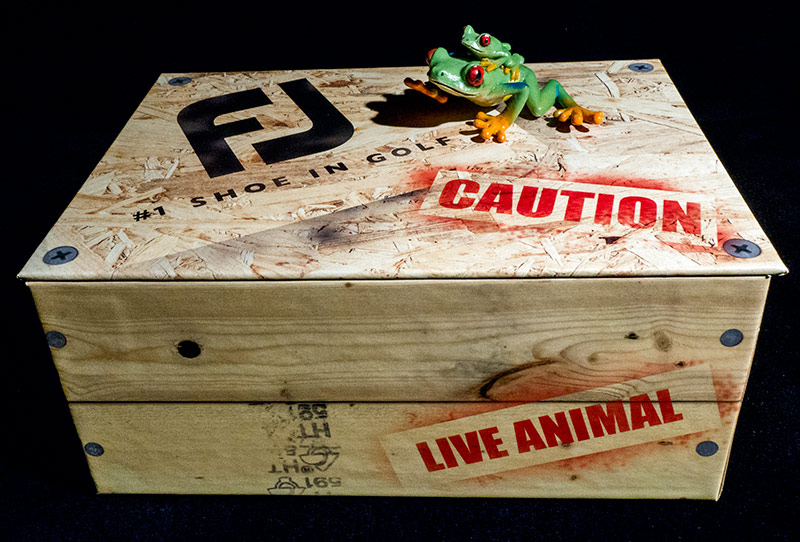 Last year that product was the FootJoy Hyperflex golf shoe. I'm still wearing this groundbreaking shoe and it has been fantastic. Very comfortable and super stable.
Two years ago it was the FootJoy D.N.A. golf shoe. It's still a gamer shoe for me and I've logged literally hundreds of miles on it.
This year's first mystery box features some frog action. So what's great about frogs? Suction cups. Long tounges. Hopping. Green. Ribbits.
Obviously one of the frog characteristics (or more) will be in the new shoe. I'm going with hopping. You thought I'd go with suction cups.