Written by:
Tony Korologos
|
Date:
Wednesday, January 6th, 2016
Categories:
Golf Accessories
•
Golf For Women
•
Golf Gear
Tags:
Golf GPS
•
Golf GPS Watch
•
GPS
•
TomTom
---
This is painful. There are two feet of snow on the grass here and the golf courses are closed for probably 2-3 months. I just got this TomTom Golfer Premium Golf GPS Watch in for review and all I can do is charge it up, put it on my wrist, stare at it in my office and dream of being on a golf course.
I guess I could put on my snow boots and go for a walk round the golf course with it to check yardages…
So here's the first look at least for now, and the unit and it's accessories. I hope to review this golf GPS watch soon. Maybe I'll have to make a trip to a warmer area, or maybe global warming can be real and the snow will melt soon.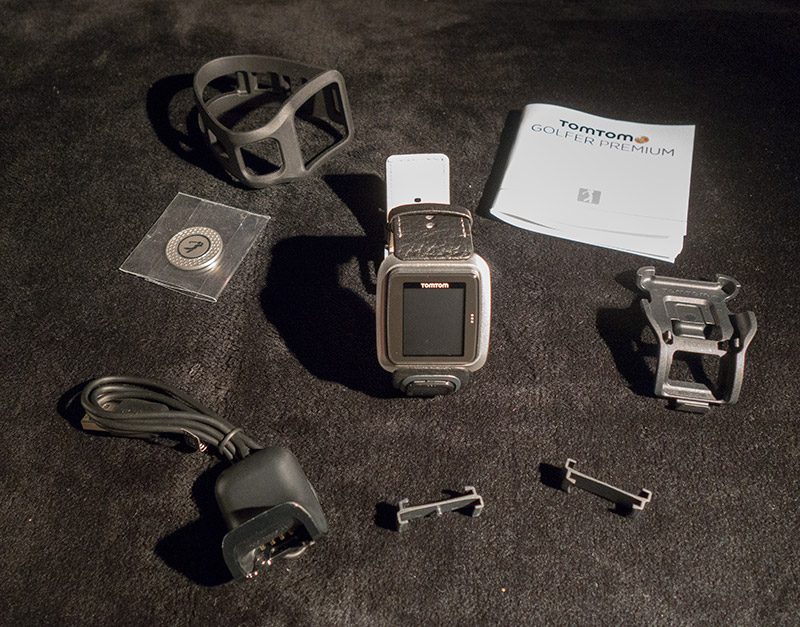 First impressions are that this is perhaps the first golf GPS watch I've received, and there have been many, that is actually small enough to wear comfortably.