Written by:
Tony Korologos
|
Date:
Thursday, December 17th, 2015
Categories:
Boneheads
•
Golf Babes
•
Golf Media
Tags:
Elise Lobb
•
golf babe
•
Golf Digest
•
Paige Spiranac
---
This is hillarious. I was just writing a post to say how I have no interest in so called "Instagram Star" Paige Spiranac. So I dug out the photo below to help with my comments.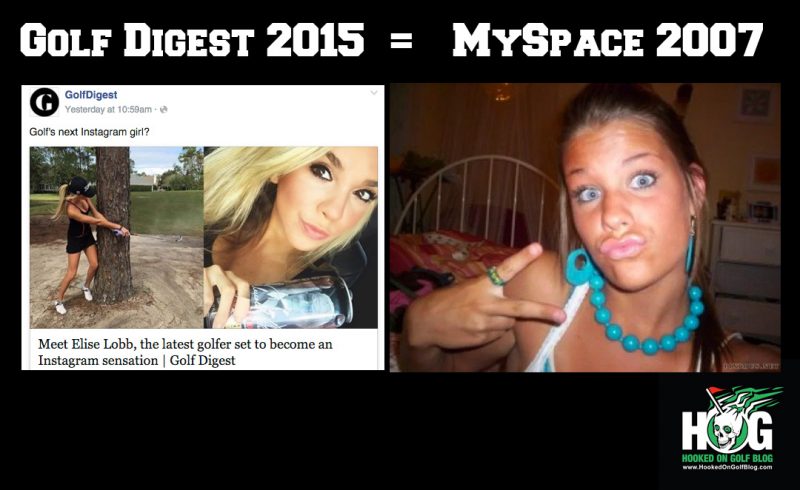 It was at that point that I realized Paige Spiranac is not in the photo.  I've seen so many of these from Golf Digest I'm getting them all mixed up now. Above is some other hot female that Golf Digest and numerous other golf "magazines" are going to exploit for cheap web traffic, shoving her in my face on social networks, until the cows come home.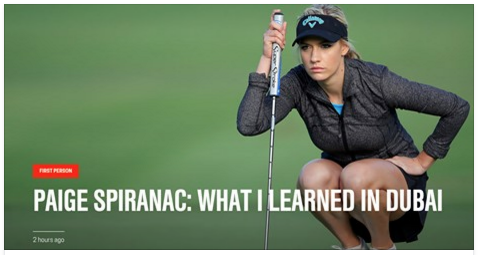 Anyway back on Paige… I simply can't wait for more "photo galleries" from Instagram, you know, disguised as golf journalism.  Please do the "up-skirt" ones, those are my favorite.  "I can see her vag… Oh DAMMIT she's wearing a skort!!"
LOL.
Congrats. You've just scored a ZERO on my Golf-Give-a-Shit-O-Meter.
UPDATE: The last sentence has spawned a new feature which will be officially implemented in 2016, the Hooked On Golf Blog Give-a-Shit-O-Meter: