Written by:
Tony Korologos
|
Date:
Wednesday, December 9th, 2015
Categories:
Golf Apparel
•
Golf Gear
•
Golf Lifestyle
•
Reviews
Tags:
Bobby Jones
•
Bobby Jones Apparel
---
When I felt a slight chill this morning I knew exactly what I was going to insert into my apparel scripting for the day, the Bobby Jones Donegal Cable Mock. If you're not sure what I mean about apparel scripting, stick around and you'll eventually find out.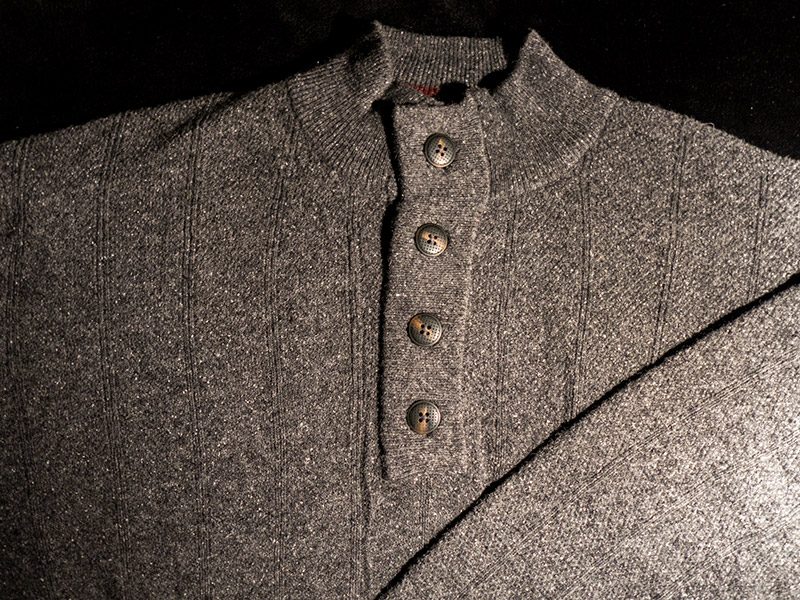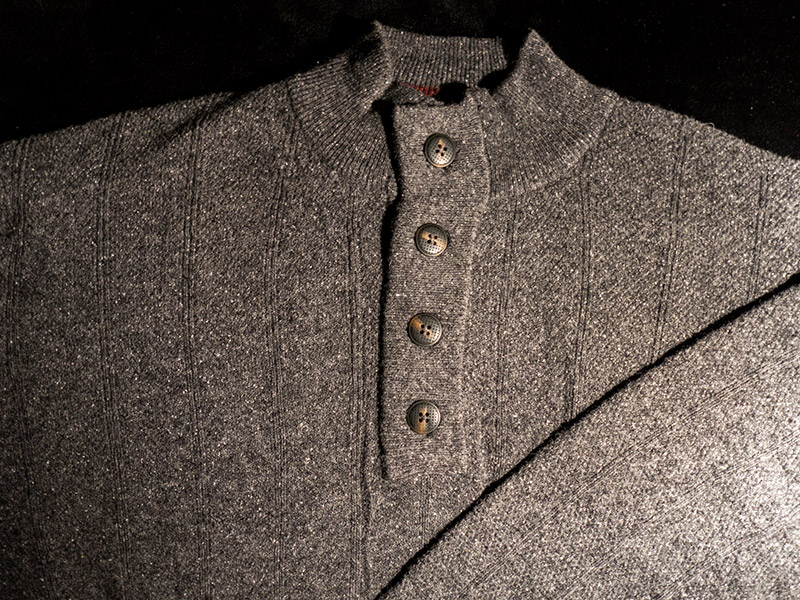 Bobby Jones Donegal Cable Mock Sweater is so comfortable and soft it's practically sinful or indulgent. The comfort of this amazing sweater is rivaled by its style, all class, just like the original Bobby Jones, my favorite golfer of all time.
The $265 imported Donegal Cable Mock is made from 90% merino wool and 10% cashmere. The fabric is so absolutely soft it's hard to fathom. It is also very light, not heavy feeling. The stylish V-neck sports some large, old-school buttons. This is a gamer and will just as stylish and comfortable in 20 years as it is now.
This is not a super thick or heavy sweater, so it's not quite what you'd pick for a windy day in Chicago on January 4th. But in conditions where there's a small chill in the air, spring or fall, San Francisco type conditions, it's a perfect choice. Just this evening I used only this sweater on a date with the fine lady, with evening temps around the high 40's to low 50's.
I love sporting Bobby Jones apparel. I will never be the golfer Bobby Jones was, but I gain great inspiration from him. He was a true inspiration in his play, and his classic style is still as sharp many decades later as it was in 1930, the year he won the first ever Grand Slam in golf.
Oh, that chill I mentioned before? Gone. I'm perfectly comfortable and toasty now.
Hats off Mr. Jones.