Written by:
Tony Korologos
|
Date:
Tuesday, October 13th, 2015
Categories:
Boneheads
•
PGA Tour
•
Pro Golf
---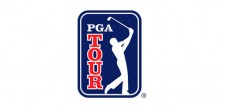 Wow the Reset Cup seems to have just finished and now the reacharound season is upon us!  Yes, the PGA Tour 2015-2016 season starts THIS WEEK.  I'm not sure I'm ready to start ignoring the season so soon.
I anticipate the next time I'll be tuning in to watch professional golf on TV will be on April 4th, 2016 for the Masters Tournament (if I'm still alive).