Written by:
Tony Korologos
|
Date:
Monday, October 5th, 2015
Categories:
Golf
•
PGA Tour
•
Pro Golf
Tags:
Presidents Cup
---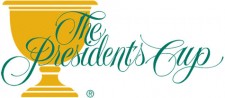 Yay!  It's Presidents Cup week.  This event is a competition between a USA team of golfers pitted against an international squad of players who are not Ryder Cuppers.  So it's basically the USA versus anyone but europe.
I've been waiting all year to watch this event.  Okay, maybe not.  I actually have no interest in this event whatsoever.  I'm curious to know if any of you HOG patrons out there do care about this event?  After all, the USA team has won it every time since the inception of this red-headed stepchild of the Ryder Cup, except for 2003 when the event was tied.
Actually I think the 2003 Presidents Cup was the last one I watched.
College football season is here (as is pro football of course) and that's where my interests lie at this time of year, especially since my Utah Utes are now ranked #5 in the country.