Written by:
Tony Korologos
|
Date:
Saturday, August 22nd, 2015
Categories:
Golf
•
Golf Courses
•
Golf For Women
•
HOG World Tour
Tags:
Pechanga
•
Southern California
---
Today I had the pleasure of whacking the white spheroid around the Pechanga Golf Course here at the Pechanga Resort/Casino in Temecula, CA.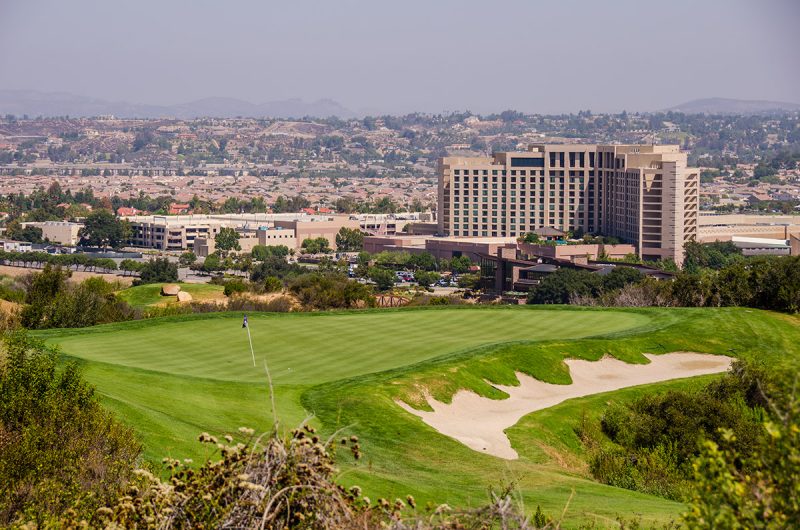 Above you can see my shot on the scenic par-3 17th hole. I hit a 9-iron past the flag left and it came back down the hill, nearly dropping for an ace. That was one of the highlight shots of today's round.
Now that I've made my way around the course for the first time I'm looking forward to taking another shot, or journey at Pechanga, tomorrow. I'll know better where to hit shots, and not where to hit them. That doesn't mean I can control where they go, however.