Written by:
Tony Korologos
|
Date:
Wednesday, August 12th, 2015
Categories:
Boneheads
•
Jordan Spieth
•
Miscellaneous
•
PGA Championship
•
PGA Tour
•
Pro Golf
•
Tiger Woods
Tags:
Apparel Scripts
---
I get out, they pull me back in…
I can't resist another commentary, okay rant, on apparel scripting. Yes, one billleeeeeooon times is apparently not enough. It's PGA Championship week.  The best part of a major championship week is not the drama, not the best players in the world competing on incredible golf courses under immense pressure… nooooo. The best part is the apparel scripting. PR firms and apparel companies release their "scripts" and lazy journalists blindly repost it because, well, it's much easier than actually writing something useful and informative.
I look differently at apparel scripts. I analyze them for hours, even days. There is brilliance in these scripts. The last two major championships Tiger Woods's pant scripter only put two pairs in the script, essentially predicting missed cuts. Boom. The pant scripter nailed both.
Below are a few PGA Championship apparel scripts with my expert analysis, and grades: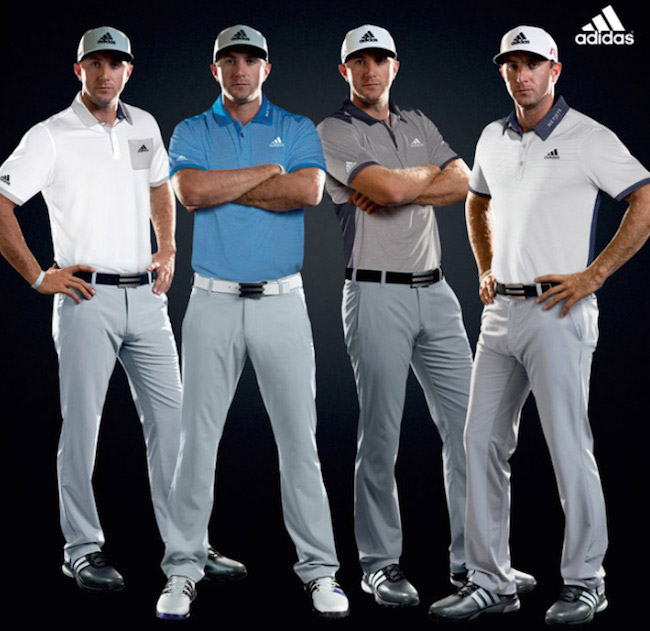 Above is the apparel scripting for Dustin Johnson. My first comment is that I'm amazed they were able to find four guys who look exactly like DJ to pose for this image. Either that or DJ is one of four identical quadruplets.  This scripting is nearly identical in style to his scripting for the last two major championships, which he arguably should have won.  The scripting says no win for DJ this year.
Grade: B – Nice gray colors. Bonus points for finding four guys who look exactly like DJ to post for the picture.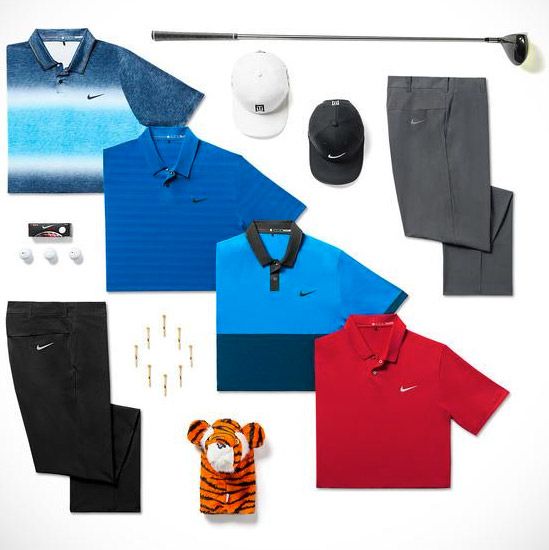 Pretty amazing apparel script above. Who would make an apparel script for the 278th ranked golfer in the world? Nike. As mentioned, this script only has two pairs of pants. The pant scripter once again is predicting a missed cut.  There's a lot of rough and about 40,003 bunkers at Whistling Straits. Not sure three balls and eight tees will be enough.  Plus walking around this hilly course with no shoes, no socks, and no underwear can't help Tiger Woods's cause.
Grade: D- (no socks, no shoes, no underwear, no belt, shirts which only have a left arm)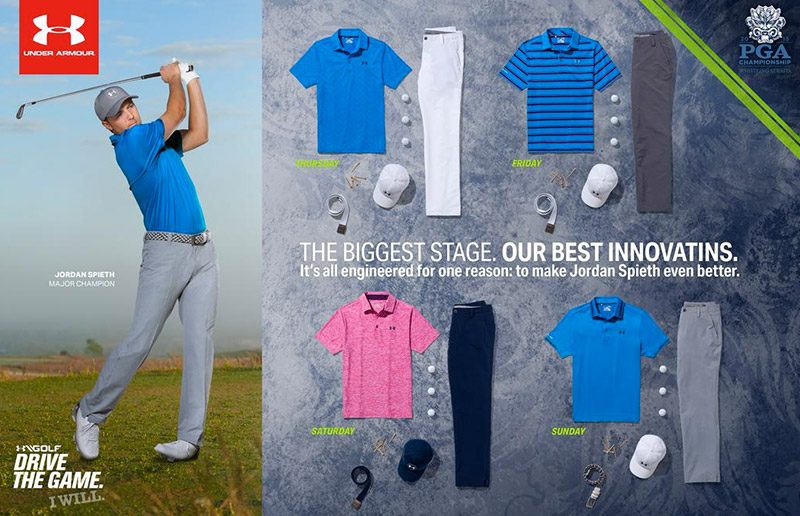 Poor Under Armour has gotten sucked into the apparel script game. They think they have to do it because everyone else does. For that their grade has been reduced from an A to a B.  While this is as good a script as I've seen, Spieth will have to overcome playing with no underwear, no socks, and no shoes.
Grade: B (downgraded from an A because UA made a script).
Poor Rickie Fowler. Assuming he makes the cut his ONE pair of pants is going to be awfully disgusting by the time Sunday afternoon rolls around, especially when he has no underwear either. Knowing that perhaps Puma should have picked a darker color, like brown. While Rickie's script does have shoes, why three pairs?  Is he going barefoot on Sunday?  No socks either.  Sunday's round in gross pants, free-balling, and with no shoes?  This should be interesting.
Grade: F (no 4th pair of shoes, one pair of pants, no socks, no underwear, one shirt with only a left arm, three shirts with no arms, one outerwear unit with one left arm).
Conclusion
Sure I didn't cover every script out there.  I simply don't have the time because I'm working on my own PGA Championship apparel script and beer scripting.  Stay tuned for those soon.