Written by:
Tony Korologos
|
Date:
Wednesday, August 5th, 2015
Categories:
Golf
•
Hackers
•
Miscellaneous
Tags:
Match Play
---
I've said many times that match play is my favorite form of golf.  Despite losing a quarter final net match today I still do.  Today's match was an uphill battle all the way.  The best part of my game, putting, was essentially nullified by newly punched and sanded greens.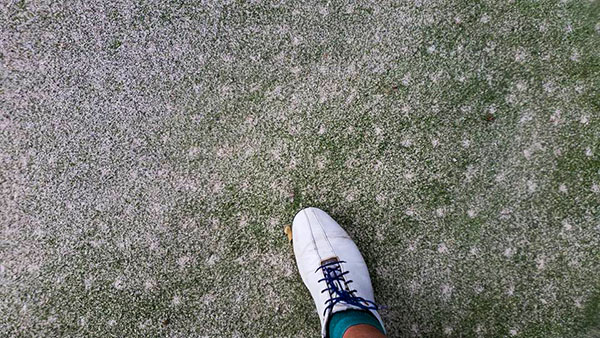 Making putts in these conditions is not about skill.  It is about luck.  I'm not good at taking a full swing with my putter and feeling the ball compress.  Just don't have the right feel for it!
My opponent was a very nice chap from Colombia of all places.  We chatted about Bogota and my trip there was was fun.  Gross I beat him by four shots and he won the net match 2-and-1.  That's what getting five shots will do for you.  I hope he does well in the next round.
I'm not mad this time around.  It just wasn't in the cards, the clubs, the sky, the grass.
Oh yeah the rock, mentioned in the title of this post.  On the 7th hole I was in the left rough but in good shape since my opponent had a lost ball.  I hit pitching wedge and heard a horrid thwacking sound.  The ball went about 30 yards.  I looked into the divot and there was about a five inch rock underneath my ball.  My new Mizuno JPX-850 Forged pitching wedge broke the rock in half and took some bad battle scars.  That blows.
See ya next year match play.