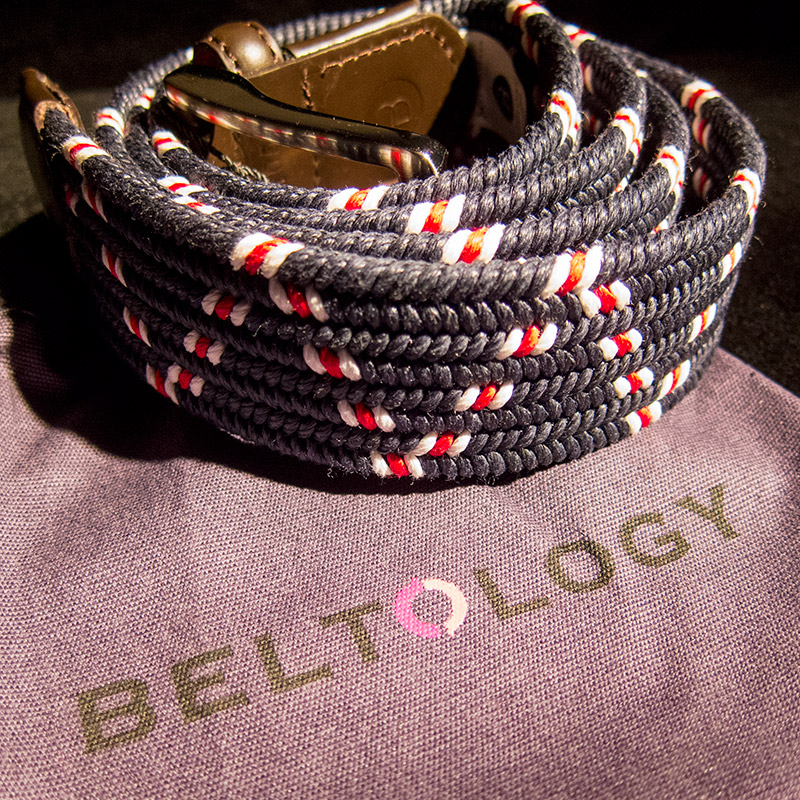 Written by:
Tony Korologos
|
Date:
Thursday, May 14th, 2015
Categories:
Golf Apparel
•
Golf Gear
•
Reviews
Tags:
Beltology
•
Golf Belt
---
Belt reviews can be tough.  One must be willing to ask the hard-hitting question, "will my pants fall down?"
Fortunately in the case of the Beltology "Silver Spoon" belt, it has done its job well.  I've managed to keep my pants on.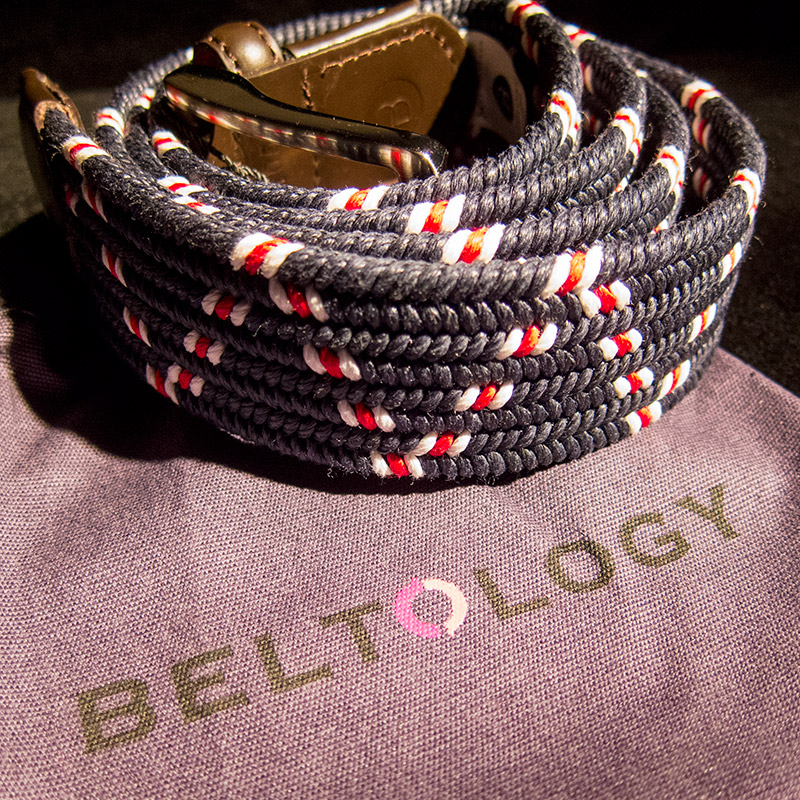 Beltology's $60 Silver Spoon belt is a weaved waxed cotton fabric belt which comes in the color combination navy/white/red.  The trim where the buckle is attached is full grain brown leather while the buckle is polished nickel.
The belt is very comfortable and flexible.  The mesh pattern serves as a sort of elastic.  The elasticity of the belt allows for great movement and comfort in the golf swing and during other times a non flexible belt can cause discomfort, like bending over to tee up the ball or pick the ball up out of the hole after a birdie putt.
Sizes vary for the Silver Spoon from 30 to 40 inch waists.
Speaking of waist size, the way the fork in the buckle goes through the belt allows the wearer to fine tune the fit.  Unlike belts which have preset holes, you can tighten exactly to the desired length.
Conclusion
The Beltology Silver Spoon is unique looking and original.  The fit is great and the flexibility keeps the belt from being a negative factor in the golf swing.  Best of all, it does its job.
Consider this belt as a Father's Day golf gift, golf birthday gift, or golf Christmas gift!