Written by:
Tony Korologos
|
Date:
Monday, December 22nd, 2014
Categories:
Golf
•
Golf For Women
•
Hackers
Tags:
Christmas Golf Gift
•
golf gift
•
Golf Gifts
•
Holiday Golf Gift
---
You've procrastinated just about long enough, now you're not sure what to do for the golfer on your Christmas list!  Here are a few quick ideas for you, most of which you should be able to pick up just about anywhere golf equipment and accessories are sold, or at your local golf course.
Golf Tees
Fill your golfer's stocking up with golf tees.  Seriously.  We golfers can never have too many.
I suggest checking out the Tornado Tee, Champ Zarma Fly Tee, or Frogger Green Monsters.
Ball Towel
I love having a wet/dry towel in my pocket.  It is great to have when I get to the green and realize my ball needs some cleaning and my large towel is far away from me off the green.
I suggest a Frogger Amphibian Ball Towel, which should be available in big box golf stores.
Golf Glove
If your golfer wears a glove, pick up one or two.  Golf glove wearers can never have enough.  If you're not sure what size or brand to get, sneak a peek inside your golfer's bag and check out one of his/her gloves in there.
I'm quite fond of Asher Golf Gloves.
Golf Balls
Just like golf tees, we golfers can NEVER have enough golf balls!  Not sure what brand your golfer likes?  Just like the glove gig above, take a peek in his/her bag and see what balls are in there.  If it's a mixture or you're still not sure, I'd go with a Bridgestone Golf ball.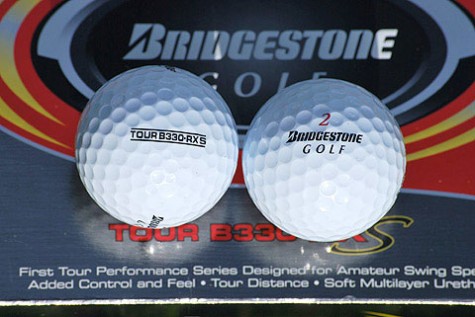 If your golfer is a low handicap go for the B330 or B330-S, and for a mid-handicap go for the B330-RX or B330-RXS.  Higher handicaps perhaps the Bridgestone E-Series balls would be good.
Lessons from a PGA Pro
A gift that will keep on giving for a long time would be some lessons.  Any golfer, no matter the ability level, could greatly benefit with lessons from a PGA Pro.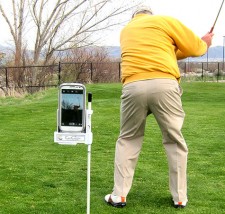 Head to your golfer's home course or a nearby course and pick up a gift certificate or buy them a set of lessons.
Golf
While you're at your local course, pick up the golfer on your list some GOLF.  Most courses sell gift certificates, or even multi-round punch cards.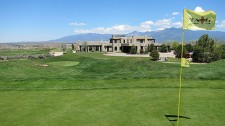 Pick up the golfer on your list a five or 10 golf round punch card, or perhaps some buckets of balls on the practice range.
Bacon
If all else fails above, pick up some bacon for the golfer on your Christmas list.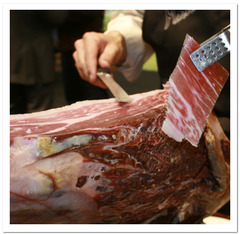 Why?  Because: BACON!