Written by:
Tony Korologos
|
Date:
Friday, December 12th, 2014
Categories:
Boneheads
•
Golf
•
Golf Babes
•
Golf Courses
•
Golf For Women
•
HOG World Tour
•
Miscellaneous
•
Site News
---
Here's a recap of the highlights of the last two years as part of the Hooked On Golf Blog 10 year anniversary. Many interesting stories, both personal and in the golf world, happened over the last two years.
2013
Rory McIlory switched to Nike Golf.
Asher Golf's James Roundy, a local friend, passed. Sad.
The Hooked On Golf Blog World Tour traveled to Bogota, Colombia.
I got to play golf with Web.com Tour star Kevin Foley in the Web.com Tour Colombia Championship Pro-Am.
Played golf at La Cima Golf Course, 10,000 feet above sea level in the Andes mountains.
Bye bye belly putter! USGA and R&A announced the ban on anchored golf clubs, beginning January 1st, 2016.
Played golf in St. Andrews for the second time.  In high winds the Old Lady ate my lunch and crushed my confidence! I gained new respect for the Old Course.
I played Carnoustie, considered the toughest golf course in the world.
On a trip to Cabo San Lucas I played the #1 (Diamante Dunes) and #2 (Cabo Del Sol) courses in Mexico.
I played every round from the first week of July to August 8th without losing a golf ball.  199 consecutive holes.  Couldn't make it to 200.  Choker!
Latest Hooked On Golf Blog site design adapts to mobile devices.
A skinny female streaker who wasn't quite naked ran at the Presidents Cup because "golf is boring."
Jason Dufner won the inaugural "Most Entertaining Golfer of the Year" award with his internet craze, "Duffnering."
2014
I posted an article in January with thoughts on how to change things up for 2014. I need to evaluate again, and see if I actually did any of that.
In one of the biggest moments in HOG history, I had a great interview with golf legend Gary Player.
A new hobby and passion for me surfaces, aerial photography and video.  Perhaps one day it will graduate from hobby to money-maker.  See photo below:
Visited Washington D.C.
Can't take the watermarking anymore. Had to post the 10 worst GolfWRX watermarked photos.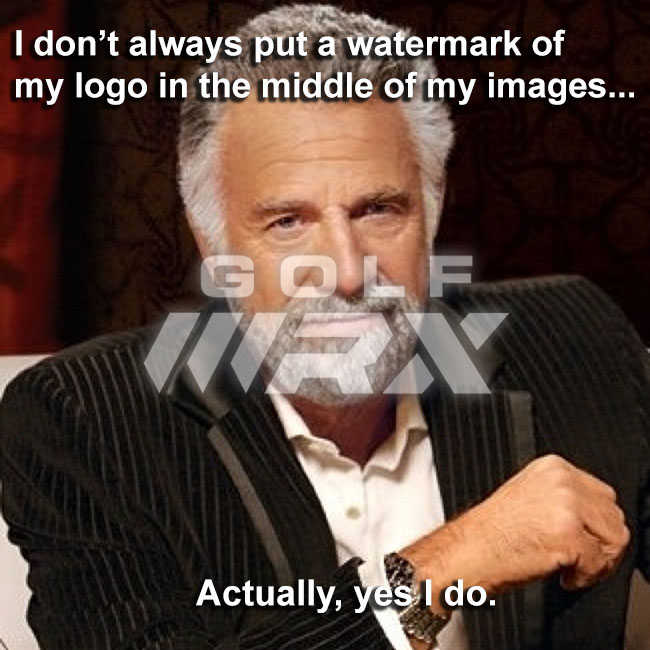 Miguel Angel Jimenez IS the most interesting man in the world, and his stretching video proves it.
Best golf photo of 2014: The Gretzky Boys.
Did my first automotive review, the Hyundai Genesis.
I seriously consider quitting golf.
Played Rhodes Ranch in Vegas for the first time.
I post the Top 51 Things Golf Can Do Without.
I card my best finish in the Salt Lake Amateur, 2nd place.  Win $500 in prize money.
I visit Michigan, highlighted by many great golf course rounds and a stop at the Henry Ford Museum.
Tried fly-fishing for the first time.  Didn't 3-putt once.
Posted a very information and educational article, "Things Golf Bloggers do to Make Themselves Look Like Idiots."
Rory McIlory won the Open Championship.
Visited the Beautiful Paako Ridge Golf Course in New Mexico.
Rory McIlory wins the PGA Championship.  Kid's good.
Witnessed a hole-in-one. My opponent won that hole.
Top 10 Nauseatingly Repetitive Questions Golf Publications Keep Asking Over and Over….. and Over… Again… and Over
Craziest Round of Year Features TWO Eagles, Four Birdies
Won my SECOND club championship!
TaylorMade's First FootGolf Shoe? The R15 FGZLDR Tour 360 SuperMegaOcto.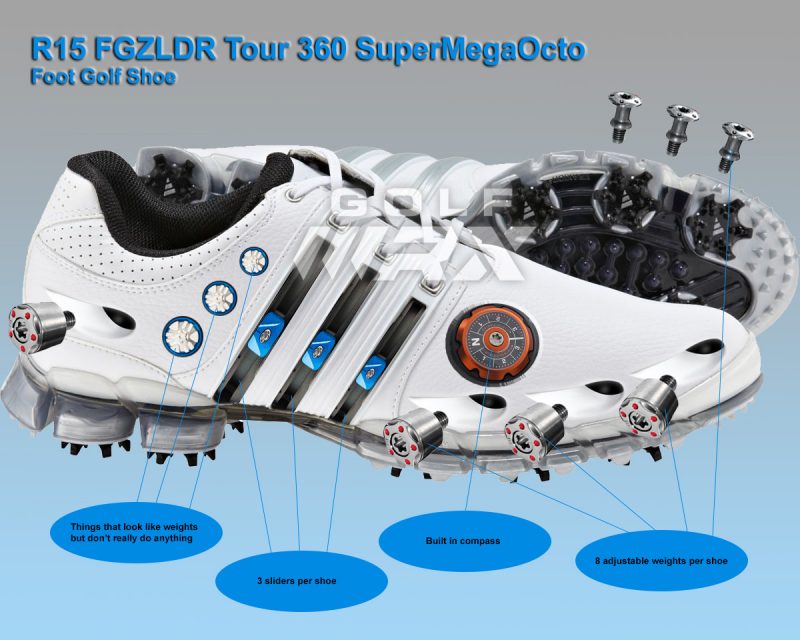 I used the internal GPS to find my stolen phone, which had traveled to Missouri.
Swam with pigs in the Bahamas.  Yeah, you read that right.
Played Greg Norman's Emerald Bay Golf Club in the Bahamas.  Had lunch AND dinner with Greg Norman, then he tried to chop his arm off with a chainsaw then next day.
Shot of the year: I eagled a 470 yard par-4 by holing out from 173 with a 7-iron.
Stayed at the fabulous Sandals Emerald Bay in the Bahamas.
Possibly found a stretch for when my bad back goes out?