Written by:
Tony Korologos
|
Date:
Monday, December 1st, 2014
Categories:
Golf Accessories
•
Golf For Women
•
Golf Gear
Tags:
Christmas Golf Gift
•
golf gift
•
Golf Gifts
•
Holiday Golf Gift
---
Below is a Christmas golf gift guide of some great electronic golf gadgets.  Each item below features a link and photo.  Click either the link or the photo to head to the original Hooked On Golf Blog product review.
Laser Rangefinder
A fairly new golf laser rangefinder is the killer Bushnell Tour Z6 "Jolt."  It electrocutes you when you 3-putt, as punishment.  Well, not really but it should.
The Z6 Jolt is a solid laser for those of you like me who prefer exact yardages.
Golf GPS
Golf Buddy's VS4 Mini Talking GPS is SO convenient.  It is tiny and delivers precise GPS yardages to more than 30,000 built-in courses.
A voice automatically informs you when you're on the next hole, and will give you yardages whenever the button is pressed.
Personal Launch Monitor
Practice and fitting clubs is greatly helped by the use of a launch monitor.  But some launch monitors, as great as they are, cost more than a new car.
The Swing Caddie SC100 Personal Golf Launch Monitor gives the golfer some great data like ball speed, shot distance, swing speed, and smash factor.
Shot Tracking
Game Golf's Digital Tracking System is up for the HOG product of the year awards.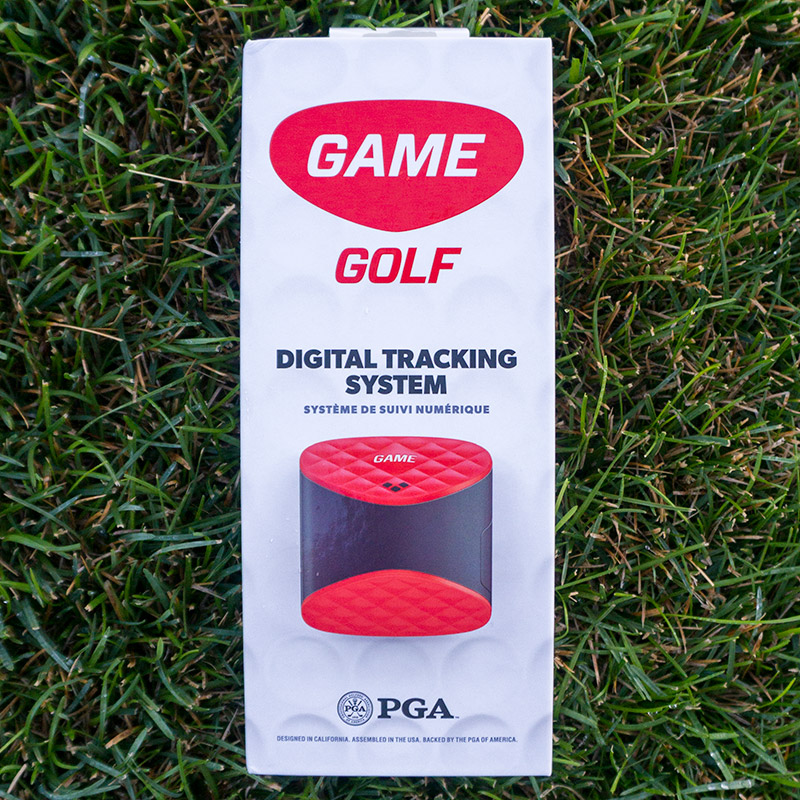 This GPS based system tracks all of the golfer's shots on any golf course.  Once home, the golfer loads the data into the computer and can track each shot over a Google map, and see all sorts of great game-helping statistics.
Music
For those who like to have some music playing while practicing on the range, in the shower, or even…gulp… on the course, check out the Boom Swimmer Waterproof Bluetooth Speaker.
Unit available at the Apple store. Please, no Kenny G.