Written by:
Tony Korologos
|
Date:
Thursday, November 27th, 2014
Categories:
Golf
•
Miscellaneous
---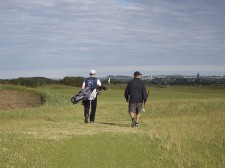 As this golf blog approaches its TEN year anniversary I have many things to be thankful for.  I've enjoyed the ride here without a doubt.  I've blazed a golf blog trail, setting the pace and many standards for hundreds of golf blogs which came later.  I've traveled to some of the world's most exotic golf destinations.  I've played the best golf equipment in the world.  I've played some of the world's best golf courses.
All that said, I'm most thankful for all the amazing people I've met as a result of this golf blog.  I've established many great friendships, personal or business.  There are some great people in the golf industry, and there are great people who love to play this game.
Thanks to you all.  Thanks for reading.
It is MY pleasure to know you.
Happy Thanksgiving.