Written by:
Tony Korologos
|
Date:
Friday, November 7th, 2014
Categories:
Golf Clubs
•
Golf Equipment
•
Golf Gear
---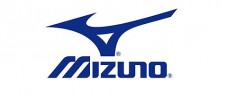 I'm going to be reviewing either a set of new 2015 Mizuno MP15's, JPX 850's or 850 Forged irons soon.  Yes, yes.  Tough gig I know.  The reason I don't know the exact club as of yet, is that I had to go through a fitting to determine the best club and shaft for my game.  Yesterday I had a fitting at my home course here in Sandy, Utah, River Oaks.  They're one of Mizuno's top 100 fitters.
The process is fairly simple as shown in my 2012 video below of their fitting system from the PGA Merchandise Show.
The fitting was quite interesting.  I found that with the stock fitting shaft I liked both the MP15 and the 850 Forged.  I could certainly play both models as my gamer and do well.  When I started changing shafts is when it got very intriguing.  The MP15 was complete butter for me and launched the ball very high and deadly accurate when it had a ProjectX 5.x shaft.  When switching to other shafts, the club feel and results completely changed to the point that it felt like I couldn't even hit it.  I tried the 850 Forged with that shaft as well and while it had some good results, it did not compare with the feel of the MP15 with the ProjectX.  One recommended shaft was a KBS Tour 120.  I'm currently loving the KBS Tour 90's.  Oddly, the 120 did not work well on the MP15.  The dual chicken wing granny over the top swing can really confuse fitting systems.  It has happened before.
I'm awaiting my fitting recommendations to be emailed to me as the fitting ran late and I had to take off for my next appointment which I was running late for.  And since I was running late, I became the recipient of a damn speeding ticket.
I'm sure once I get the proper setup I'll be thrilled, and perhaps the joy of hitting a great set of irons which is custom fit for my granny dual chicken wing swing will make the cost of the speeding ticket worth it.
Stay tuned.