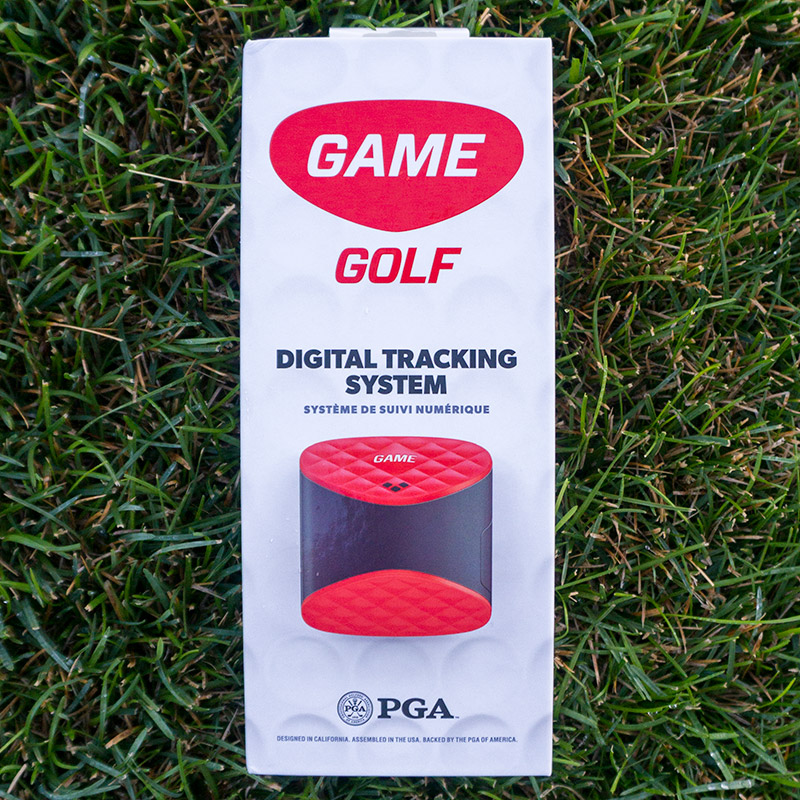 Written by:
Tony Korologos
|
Date:
Thursday, September 25th, 2014
Categories:
Golf Accessories
•
Golf Gear
•
Reviews
Tags:
Game Golf
---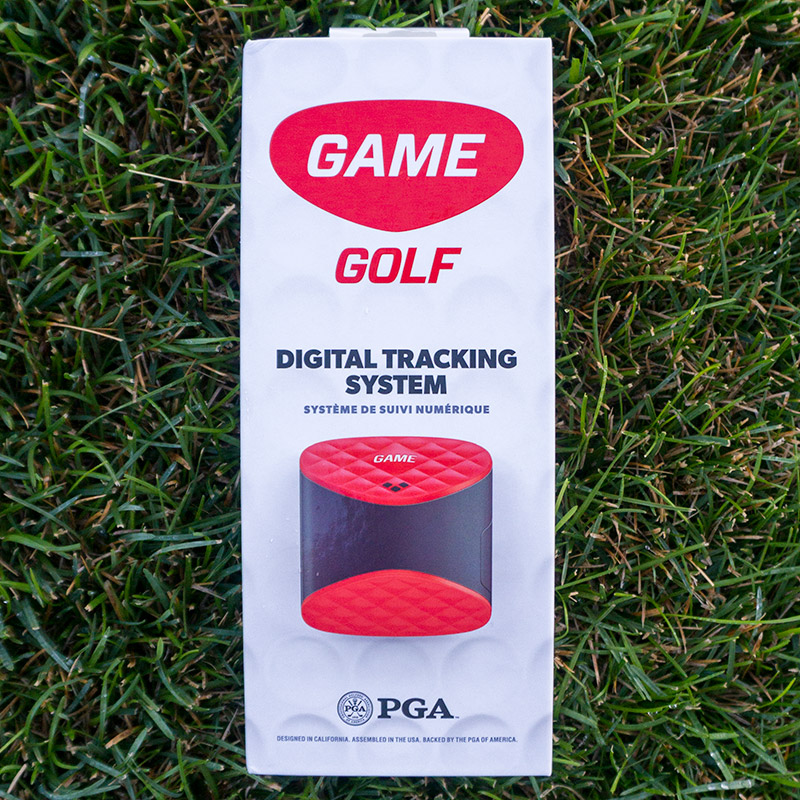 If you only knew how many golf "apps" I get requested for review here.  I could review an app a day and it would take me months to cover them all.  I find golf score/stat tracking systems based on smartphones or tablets to be far too clunky and tedious to use on the course.  I'm trying to concentrate on my strategy and my next shot, not flipping through pages on my phone and messing around with windows, menus, inputting data, typing in my password, and worrying about my battery dying when I'm expecting to get a phone call from Publisher's Clearing House (or the wife calling to tell me to pick up a pizza on the way home).
Since 2006 I've been tracking my scores and stats via my own PHP/web based application at The Golf Space.  In that system I manually punch in each hole's score, if I hit the fairway and green in regulation, penalty strokes, and the number of putts.  The system crunches all the data and gives me a ton of statistics, including a USGA (or CONGU or EGA) handicap.  It takes a few minutes to punch in all the data and the system works well.
My new favorite way to punch in my scores is via the Game Golf system.  Game Golf uses GPS positioning to track each shot on the course.  A small cap screws into the top of each club's grip.  To record a shot the player taps the top of the grip to the Game Golf device which can be inside a pocket, or clamped to a belt or waistband.  After the round, the device is connected to a computer where the data is downloaded and transferred to the Game Golf website.  From there the player can view all of the shots plotted on top of a Google map, see distances of each club, track stats, scores, and see some nice data on the round or total rounds.  The plots of each club/shot on the Google map is slick.  I really dig it.
The Process
Setup is easy. Simply screw the club sensors into the top of each grip. Charge the Game device via a standard USB cable before the round. Setup an account on the Game Golf website.
At the golf course you turn the unit on a few minutes before your first shot so the GPS can acquire satellites. Before or after each shot, you tag the shot by touching the club sensor at the top of the grip to the Game device on your belt or in your pocket. You know you've tagged properly when you feel the device vibrate.
After the round the shots are transferred to the Game website when the unit is plugged into a computer. Once the round is transferred you can view your shots, scores, stats, analysis, and edit any mistakes or missed tags.
The Data
Game Golf is quite groundbreaking. It is so cool to see your shots plotted over an aerial photo of the golf course. The data can be invaluable for many reasons. One might realize the 7-iron really only goes 150 yards, not 160. One might realize that 75% of the misses with the 3-wood are to the right. One like me might realize his short game is abysmal, as in getting up and down when missing a green happens around 30% of the time (picture below). I know what I need to practice.
There are many ways of viewing the data based on clubs, tee shots, approach, and more.  I'm at 89% greens in regulation on approach shots from 200-225 yards. That is better than from 100 yards! Go figure.  Below is a graphic of my driving data.
Challenges
A great new addition to Game Golf is called "challenges." Challenges can be user created or system challenges. Challenges might be for the longest drive, best greens in regulation percentage, best fairways hit percentage, and so on.
Challenges are a fun way to interact with golf friends both old and new.
Comparisons
One fun way of looking at the stats is the "compare" function. You can take any of the core Game stats and plot yours along with your friends, or against professional golfers like Graeme McDowell, Jim Furyk, and Lee Westwood. The stat in the 2nd image above shows one reason why I'm a hack amateur, a horrid scrambling percentage.
But in the hope department, the stat below shows that my putts per green is the same as some big pros, even with more holes played on my part than they have entered. And honestly, I don't feel like the sample data is as good as I can putt.
Critiques – Improvements
I'm most critical of golf products I like and use. I will be very critical of Game Golf here in the hopes that these are taken as constructive comments which will be addressed in future releases.
First, the process is a little clunky. I find that many tags don't make it and I have to spend time after the round entering them. Also, some tags appear in the wrong place due to the GPS inaccuracy. I've found that I have to go through every shot of the round to make sure the clubs are correct, greens in regulation are correct, and so on. It can take anywhere from 10-20 minutes to "fix" all the incorrect or inaccurate tags before a round can be "signed" or finalized.
As cool as it is, Game is missing some valuable stats. The biggest omission is putts per green IN REGULATION. This is perhaps the #1 stat golfers should track. Game only tracks putts per green. A 20 handicapper could have a 1.5 average putts per green and would seem to be a better putter than Graeme McDowell. But that player probably took five shots to get on the green and had a tap-in for double bogey.
Some other nice data to track would include total putts, bets won/lost, average front score, average back score, front GIR, back GIR, average one-putts/two-putts/three-putts, hazards per round, and so on.
Analysis only allows the player to select last round, all rounds, or rounds in increments of 10. If I want to go back to my great even-par round and see in depth analysis to determine what made it such a great round, I can't.
Conclusion
There is room for improvement in the system. That said, Game Golf is a fantastic way for golfers to track their scores and their statistics. Game Golf can be invaluable at giving a golfer on-course data which can show the true strengths and weaknesses of his/her game. Knowing strengths on the course allows the player the confidence to know what and when to use that go-to shot. Knowing weaknesses allows the golfer to practice and improve, and use course strategy to play away from situations in which the player's weakness might be a disadvantage.
I can't wait to see future revisions of this very cool system.