Written by:
Tony Korologos
|
Date:
Friday, September 5th, 2014
Categories:
(British) Open Championship
•
PGA Tour
•
Pro Golf
•
Rory McIlory
•
Tiger Woods
---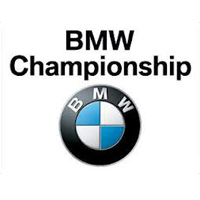 This week's BMW Championship marks the third of four events in the PGA Tour's season ending FedEx Cup.  The FedEx Cup is the PGA Tour "playoffs" which awards its winner a nice payout of $10,000,000 and $5,000,000 for second.  The origination of this playoff series came as a result of the PGA Tour trying to entice the big named players to compete in late season events.  This is an effort to keep fan interest (and of course revenue) up longer in the season.  It has worked for the most part, but not as well as they'd hoped as many players still take an event off.
I find my interest in the FedEx Cup is not terribly high, perhaps slightly higher than an upper end Tour event like THE PLAYERS (always spell that in ALL CAPS, it is what they do).  I may watch some of the final round of the Tour Championship out of curiosity to see who wins the big money and who chokes it away, but my interest is not near that of a major championship like the Masters, U.S. Open, or Open Championship.
Events
The Barclays
Deutsche Bank Championship
BMW Championship
TOUR Championship by Coca-Cola
I'm curious to know what your level of interest is.  Does a player who has won the Cup mean anything more to you than one who has captured a regular Tour event?  Can you name the player who won it last year, or perhaps the year before without searching in Google?