Written by:
Tony Korologos
|
Date:
Monday, July 28th, 2014
Categories:
Golf Accessories
•
Golf Gear
---
My two favorite outdoor activities are golf and flying my remote control aerial vehicles.  Both activities are greatly affected by the wind.  I'm always looking out the window at the trees, evaluating how many club wind or what the flying conditions are.  Now I have a new device for keeping tabs and exact measurements with regards to the current wind conditions, the Weather Flow Wind Meter.  The Wind Meter works with Android or iOS devices via several applications.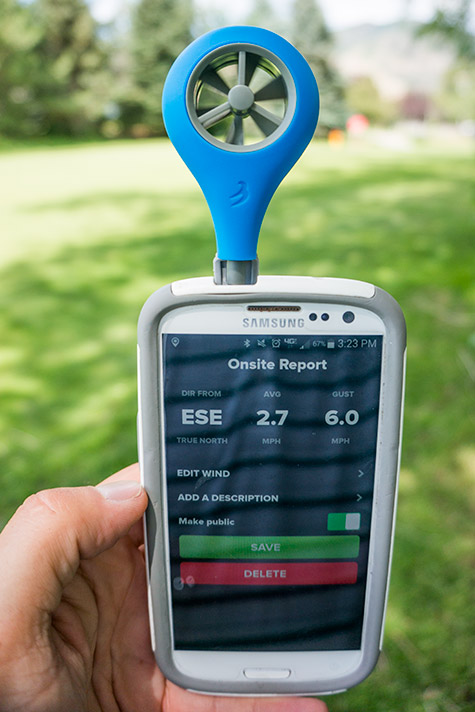 When there is wind, this device measures average wind speed over whatever given time you sample it and also shows gust levels.
As fate would have it the day I started testing this unit was the first day of the year there was no wind.  Zero.  None.  What are the odds?
Full report soon, assuming there is wind again in the future.