Written by:
Tony Korologos
|
Date:
Friday, January 17th, 2014
Categories:
Interviews
•
Miscellaneous
•
Pro Golf
Tags:
Gary Player
---
I did not sleep last night because I was so excited for this morning.  I'm happy to report that I interviewed The Black Knight, Mr. Fitness, The International Ambassador of Golf, 9-time major champion Gary Player.  What a thrill!
Mr. Player is on site this week in La Quinta, California at the PGA Tour's Humana Challenge, the "Healthiest Event in America."  For years Player has been an advocate of fitness and now he's joined forces with Humana to promote fitness and healthy eating even more.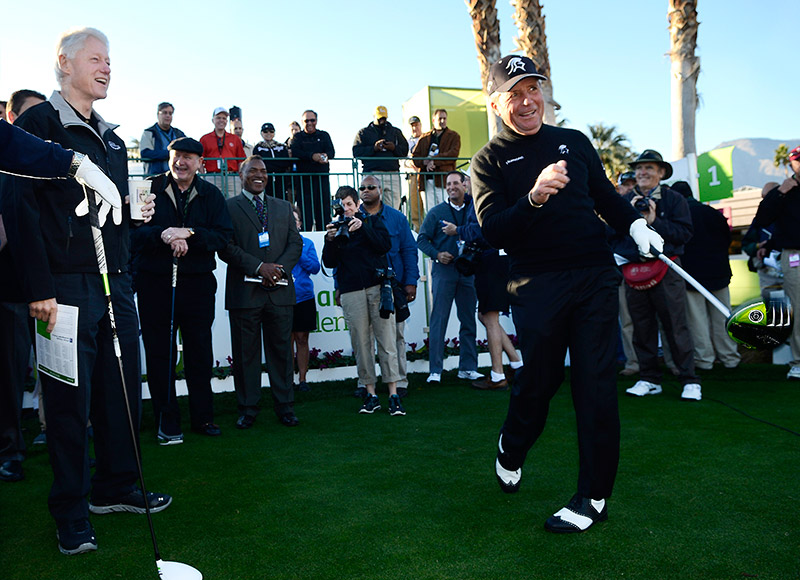 Of course we discussed fitness in the interview, as that's the focus of the event this week.  I had so many other questions I would have liked to ask but those will have to wait for the next time.  I'll be getting the interview ready and posting it soon.
Thanks to Mr. Player for taking a break between his situp reps and crunches to speak with me.