Written by:
Tony Korologos
|
Date:
Tuesday, December 31st, 2013
Categories:
Boneheads
•
Golf
•
Golf Courses
•
Miscellaneous
•
Site News
Tags:
Jason Dufner
•
Scotland
---
Welcome to part dos of the 2013 Hooked On Golf Blog Year in Review. The 2nd half of this great year started off in golf mecca…
July
On July 1, 2013 I played the Old Course in St. Andrews with my best friend in the world, and the best Old Course caddie John "Boynie" Boyne of Caddie Golf Tours. I made a tactical error by reducing the loft of my driver one degree because it was so bloody windy. That made my driving accuracy awful as I had more sidespin. Consequently the Old Lady ate my lunch and crushed my confidence! I gained new respect for the Old Course.
Through the first week of July my Scotland golf trip continued. I played the absolutely fabulous Kingsbarns Golf Links in mega-wind. I hit a downhill 4-iron 128 yards and a crushed hybrid 132 yards! Solid!
I played Carnoustie, considered the toughest golf course in the world. I was even par after passing through Hogan's Alley! I was -1 through 4. Solid 82.
Played two rounds on the Castle Course, another on the Old Course, and a round on the Torrance Course.
The final round of the Scotland trip was special, and the first round I broke 80. We played the wonderful Balcomie Golf Links in Crail. That round changed my perspective with regards to what I'd like to do the next time I'm golfing in Scotland. The next trip will be a tour of the coastline, playing every course which comes along the way.
Two weeks after I got back from Scotland my heart was aching to be back in Scotland as I watched Phil Mickelson win the Scottish Open, then the Open Championship a week later.
Continuing on with possibly the best July on record for me, I did a media trip to Cabo San Lucas and played the #1 (Diamante Dunes) and #2 (Cabo Del Sol) courses in Mexico. So in a one month period I played 4-5 of the top 50 courses in the WORLD.
Yeah, July did not suck.
August
Forgot to mention that starting at Kingsbarns in Scotland, I proceeded to play every round from the first week of July to August 8th without losing a golf ball. In total I played 199 holes of golf without losing a ball. Yeah, I couldn't get to 200. Idiot. Choker.
In the most groundbreaking golf apparel event EVER, I posted my PGA Championship apparel script.
Jason Dufner won the PGA Championship in boring fashion. Then, the most exciting part of the week was when he grabbed his wife's ass on the 18th green in front of about 20 billion people. Nicely played.
Sadly, the new club president at my men's association ran the club into the ground. Only six people showed up for the championship.
The HOG World Tour went to Midway, Utah.
September
I released a new Hooked On Golf Blog site design which adapts to the screen size of the device, such as desktops, laptops, tablets, and mobile phones.
I did a lot of apparel reviews in September, including underwear guaranteed to shave strokes.
I posted my review of Mexico's #1 golf course, Diamante Dunes. Fabulous.
Jack Nicklaus released his own golf balls. Ironically they were not "rolled back."
October
In a yawner, the USA Team won the Presidents Cup. The International Team has only won the event once, EVER.
A skinny female streaker who wasn't quite naked ran at the Presidents Cup because "golf is boring."
Somehow, someone stole a 200 pound 3×3 foot golf ball. FORE!
Sadly, one of my home clubs, Hidden Valley CC, was sabotaged and many trees killed. Around the same time the club members voted down a Rees Jones redesign. Smart!
My wife bought me a gift for my birthday which changed my whole perspective on photography and video, literally. It is a remote control helicopter with camera mount.
My son Seve's 1st birthday. What a special time.
November
Caught the first look at the new HOG headcovers from Ecktron Performance. Coolest head covers ever.
Started posting aerial photos of golf courses.
HOG World Tour visited Kanab, Utah and the Grand Canyon.
I reviewed the Cleveland Golf Smart Square putter.
I called out golf media for their shameless objectification of hot lady golfers like Natalie Gulbis, Anna Rawson, Blair O'Neal, and Holly Saunders.
Chi Chi Rodriguez hit himself in the chi-chis. OUCH.
In possibly my best and most in-depth review ever, I wrote about the Little Tikes golf set my 1 year old baby plays with.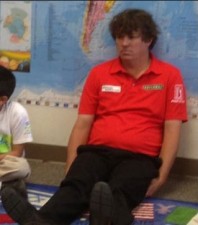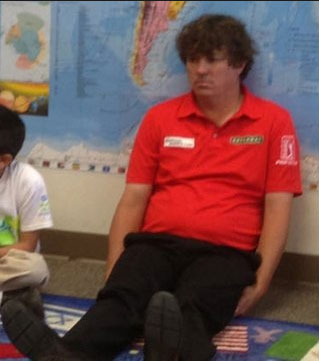 December
Posted the 2013 Hooked On Golf Blog Turkey of the Year Awards. The winner was not Tiger Woods…
I reviewed The Ball, the Ecco Street Evo One shoes, the Cobra Baffler XL Hybrid, and the Under Armour Phenom sunglasses.
Jason Dufner won the inaugural "Most Entertaining Golfer of the Year" award.
I posted a reality check for golf inventors after finding about 50 versions of a ground breaking invention on ebay and online.