Written by:
Tony Korologos
|
Date:
Monday, December 30th, 2013
Categories:
Boneheads
•
FedEx Cup
•
Golf
•
Golf Accessories
•
Golf Apparel
•
Golf Balls
•
Golf Books
•
Golf Clubs
•
Golf Courses
•
Golf Equipment
•
Golf Gear
•
Golf Life
•
Hackers
•
HOG World Tour
•
Life
•
PGA Merchandise Show
•
PGA Tour
•
Pro Golf
•
Rory McIlory
•
Site News
•
The Masters
•
Tiger Woods
•
Travel
•
U.S. OPEN
•
USGA
•
Web.com Tour
Tags:
Bubba Watson
•
Golf Travel
•
Justin Rose
•
Rory McIlory
•
Sergio Garcia
•
Tiger Woods
---
2013 was quite a year for Hooked On Golf Blog and me, Tony Korologos. This article is part one of two (part two tomorrow), looking back at 2013 from at HOG viewpoint.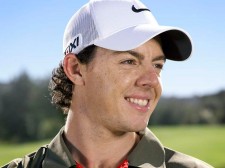 January
Ah the beginning of a new year and the hopes that my short game would improve. There's always 2014…
Rory McIlory switched to Nike Golf. Personal issues, business issues, and perhaps the equipment switch would contribute to a less-than-satisfying year on the course for Rory.
Attended the PGA Show for the billionth time. Orlando hates me and my body. Had a great time seeing the new gear, meeting old golf friends and battling in the Battle of the Golf Blogs.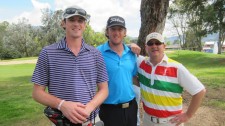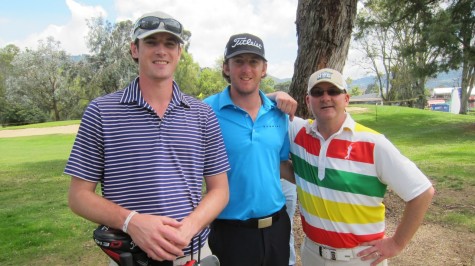 February
February I posted a bunch of golf videos from the PGA Merchandise Show.
Asher Golf's James Roundy, a local friend, passed. Sad.
The Hooked On Golf Blog World Tour traveled to Bogota, Colombia. What a fantastic trip! I got to play golf with Web.com Tour star Kevin Foley in the Web.com Tour Colombia Championship Pro-Am. Kevin would later gain his PGA Tour card for 2014! He must have learned from my dual chicken wing granny over the top swing.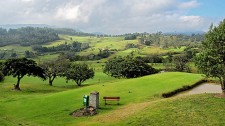 March
While in Colombia I played golf at La Cima Golf Course, 10,000 feet above sea level in the Andes Mountains. Wow. Ball go far.
Met Web.com Tour player Dusty Fielding. Nice kid.
A fun blog post was "Filtering Out the Noise: Golf Social Networking's Top 10 Overused Status Updates."
I reviewed the Cobra Amp Cell driver.

April
Bubba's Hover was the video rage. Bubba Watson released a golf cart hovercraft!
Of course, April is Masters month. Not a month is busier for me or HOG. Lots of Masters related articles. Adam Scott won the Masters in dramatic fashion. Angel Cabrera hit what I consider the shot of the year with his approach on the final hole to about two feet. That shot resulted in a birdie to tie Adam Scott and force a playoff.
I reviewed the Cobra Amp Cell irons.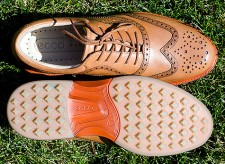 May
Ecco Golf came out with hybrid wingtip shoes. Some of the coolest crossover shoes ever.
Tiger Woods won THE PLAYERS (always write "The Players" in ALL CAPS, it is what they do). Sergio Garcia and Tiger Woods had a little tiff which the media went into a feeding frenzy over. Sergio eventually apologized for some not-so-nice comments.
HOG poll results told us that Delta Airlines is the worst airline for golf travel.
Good thing Adam Scott won the Masters when he did. The USGA and R&A announced the ban on anchored golf clubs, beginning January 1st, 2016. Bye bye belly.
Eric/Tom sent in some great fan mail, calling me an "asshole who sucks at golf and couldn't break 100" all because of a golf bag I reviewed. Thanks Eric/Tom!
I fell down a volcano and suffered volcanic road rash. Thankfully my Nikon survived.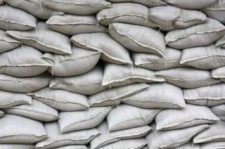 June
I played in the Salt Lake Amateur golf tournament. I was right in the mix through 27 holes until my back went out on the 10th tee.  I finished, but the last nine was not pretty. Bugger. Kill me.
HOG readers voted Southwest Airlines as the best airline for golf travel by a landslide.
I reviewed a very cool book: An American Caddie in St. Andrews: Growing Up, Girls, and Looping on the Old Course.
Posted an article on golf CHEATERS. That's what sandbaggers are.
Justin Rose won the U.S. Open in amazing fashion. That was one of the best ball striking displays I've ever seen.
On June 30, I boarded an airplane bound for St. Andrews, Scotland.