Written by:
Tony Korologos
|
Date:
Friday, December 20th, 2013
Categories:
Miscellaneous
•
PGA Championship
•
PGA Tour
•
Pro Golf
•
Site News
Tags:
Jason Dufner
---
Following the fantastic duffed putt video this week (see below), I HAD to come up with a new award to recognize the most entertaining golfer of the year.
Hands down the inaugural winner of the Hooked On Golf Blog Most Entertaining Golfer of the Year award is Jason Dufner.  NOBODY can come close to the entertainment value Jason provided this season.  Here are the three biggest highlights:
DUFNERING
First we had "Dufnering."  This photo below of Dufner at a school became legendary, and everyone on the planet got in on Dufnering.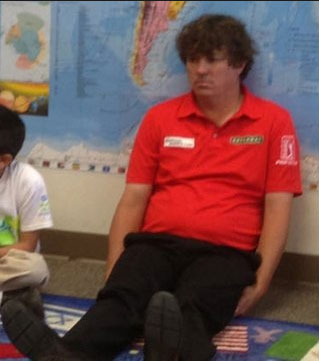 Go to Google and type in "Dufnering" and click images.  There are 100's if not 1000's!
GRAB ASS
After winning his first major at the PGA Championship Dufner was greeted by his lovely wife.  On national television in front of millions of viewers, Jason grabbed his wife's ass.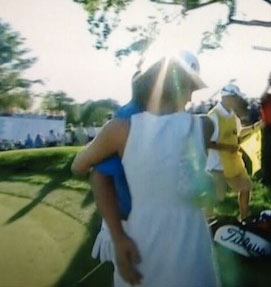 Classic…
DUFFED PUTT
Not like Dufner needed to do anything else to win MEGOTY after the grab-ass gig, but for good measure we had this video gem last week, courtesy of the PGA Tour:
Jason Duffs a putt.  Amazing.  PGA Tour players are human.
In fact, that's one of the things we all love about Jason Dufner.  He's not a swing robot.  He's human, likable and not phony at all.  We can relate.
Lost in all of these funny things are the fact that Jason Dufner is one hell of a golfer and has had a great run the last couple of years.   The sky is the limit.  Can't wait to see what's next.