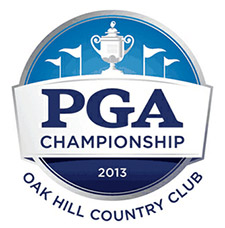 Written by:
Tony Korologos
|
Date:
Monday, August 12th, 2013
Categories:
(British) Open Championship
•
FedEx Cup
•
PGA Championship
•
PGA Tour
•
Pro Golf
•
Rory McIlory
•
The Masters
•
Tiger Woods
---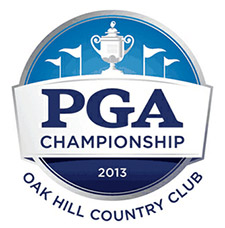 Boring
There's your attention-getter. Think of the four majors. The Masters is ALWAYS exciting. The U.S. Open is ALWAYS intense. The Open Championship (British Open) is ALWAYS interesting because of the style of golf and the history.
After the conclusion of the PGA Championship I was asking myself, "was this boring or what?" But I couldn't figure out if that was because the course didn't produce excitement, like Augusta National does or other "Open" venues do. Is Oak Hill boring? Was it the setup?
It dawned on me that perhaps it wasn't the course that made the tournament, especially the final round, seem boring. It was the play. Hear me out before you block me from your social networks…
The final pairing was perhaps one of the best pure ball-striking pairings possible. Jim Furyk is a methodical dart thrower who is not long but is extremely accurate. Other than perhaps the 16th hole in last year's U.S. Open I'm not sure Furyk has missed a fairway, or if he did, it would be only by a foot or two. Jason Dufner was deadly accurate. You could literally see his ball landing on, and finishing on or near the middle cutline of the fairway. You know, the place where the mowers split the fairway.
With both players in the final group so accurate, there were no wild shots and therefore no chances for brilliant recovery shots. No drama.
Maybe It Wasn't Boring
Then again, I just started recalling all of the absolutely brilliant approach shots Jason Dufner hit. It seemed like he had some kind of wedge into every green. Dufner's approaches were so dialed in, they almosted landed in the hole on numerous occasions. Most of them were intentionally flown past the pin where they'd spin back to easy birdie range. Those were really amazing shots under the pressure of a major.
The most excitement of the final round may have been when Dufner nearly missed a putt which was easily less than 12 inches. No wonder he takes his time over those.
Furyk's Slow Play
Jim Furyk needs to take 5-Hour Energy just to get through his pre-putt routine.
Furyk's routines are completely out of hand and impossible to watch without losing my sanity. Don't get me wrong. I really like Furyk, but he's the poster child for slow play. His pre-putt routine is awful. He reads the putt, gets over it, takes his putter back like he's going to hit the putt, stops, backs up, does it again, walks the putt off, does it again, asks Fluff (caddie) for a read, rinse, repeat. 47 minutes later he hits the putt… OMG. I can't wait to see the 24 handicapper with the tattoos and the wife beater shirt doing that at the muni course next weekend because he saw Furyk doing it.
Jim: Speed it up, please.
Tiger Woods
After Tiger Woods's dominating victory at the Bridgestone, golf scribes and the regular clueless media awarded him the Wanamaker trophy before the tournament started. Good thing they decided to play the tournament to find out who the real winner would be.
Another year goes by where Tiger doesn't win a major. With five victories on the season, one can only conclude that not winning the majors is now a mental issue. He may be getting in his own way, putting too much pressure on himself. Who knows.
Think about where Tiger has won (majors or regular tour events). He's dominant on certain courses and other courses he avoids. Horses for courses. If he had his choice, he certainly wouldn't choose to play Oak Hill. It isn't exactly Firestone Country Club to him.
Phil Mickelson
Honestly, I didn't expect Phil to contend this week (thus I didn't pick him on my fantasy team). This has been one of Phil's best years and I thought he'd have a bit of a Scottish hangover after winning the Scottish Open and the Open Championship, aye?
Rory McIlory
I was happy to see Rory McIlory getting his game back. I really feel professional golf needs him and I certainly want to see him at his best. When he's bad he's bad, but when he's good nobody can beat him. I dare say not even Tiger.
Who Else?
Many players were in the running this week. Jason Day seems to have a knack for great play in majors. Henrik Stenson could be the best player in the world right now, without a win on the season. He finished 3rd this week at the PGA, 2nd at the Open and 2nd last week at the Bridgestone.
In the flying under the radar and flying without ever having been seen on the TV broadcast category, David Toms's final round 67 jumped him up to a very respectable solo 7th. Did anybody see him during Sunday's broadcast? I didn't.
Ian Poulter, Howard Stern
I've never met Ian Poulter. For a long time I figured he was probably an arrogant chap who I didn't care to meet. But the more I see his personal tweets, the more I respect the guy. He at least has the golf balls to call out these idiots who are yelling after golf shots, "get in the hole," and "mashed potatoes," etc. These people need to shut up. I wish the PGA of America had the kahunas to kick those people out.
Poulter's comments on the subject even got a rise out of Howard Stern, who corrected Poulter for the spelling lf Babba Booey. Poulter then came back with an entertaining slam of stern citing that he has more twitter followers (1.5 million) than Stern (1.4 million). That was entertaining.
So cheers to Ian. I just might be the newest Poulter fan club member. He's not a PR machine robot like some other players, if you know what I mean.
Bye Bye 2013
The majors are over for 2013. I'm already dying for the 2014 Masters, but then again I was dying for that one millisecond after Adam Scott made the winning putt in the playoff against the studly Angel Cabrera a few months ago.
FedEx What?
For the rest of the season all we golf fans will be hearing about is the FedEx Cup. That's all fine but I don't think many casual golf fans either care about it or even understand it still.