Written by:
Tony Korologos
|
Date:
Thursday, July 18th, 2013
Categories:
HOG World Tour
---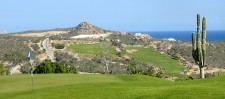 4:52 a.m.  Unfortunately I'm not up this early to watch Open Championship coverage.  I'm sitting in gate B9 at the Salt Lake City International Airport waiting for a flight to the next Hooked On Golf Blog World Tour stop!
I'll post some pictures when I arrive at the next, mystery tour stop.  The photo is the first clue.  Can you guess where?