Written by:
Tony Korologos
|
Date:
Wednesday, February 13th, 2013
Categories:
Fantasy Golf
•
Miscellaneous
•
Site News
---
I'm happy to announce the first two confirmed sponsors of HOG Space Fantasy Golf, the free fantasy league co-produced by my two golf websites TheGolfSpace.com and HookedOnGolfBlog.com.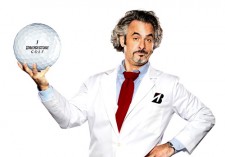 Bridgestone Golf
Bridgestone Golf has been sponsoring HOG Space Fantasy Golf for years.  So many years that I can't actually remember how many.  I'll look back.  Bridgestone provides us great golf balls as prizes.
Tornado Tee
New to fantasy golf this year is Tornado Tee.  I'll be posting more about Tornado Tee soon.  In short they make possibly the world's coolest golf tee.  Tornado Tees will be the weekly prizes.  And as an improvement over the last few years where I have to find the time in my crazy schedule to go to the post office to send out the weeklies, we will be awarding a coupon code to the TT website where the winners can go to claim their prize which will be shipped directly to them!  Yay! No more post office for me!
Join Now
Last week was the first week of this season!  Join now for free.  Follow the instructions below:
1. Go to www.buzzfantasyleagues.com
2. Create an account if you don't have one
3. Click on "Join an Existing League"
4. Enter League ID 233, and Season ID 335
5. Create your team, enter league password "HOG"