Written by:
Tony Korologos
|
Date:
Monday, February 4th, 2013
Categories:
Golf
•
Golf Accessories
•
Golf Videos
•
HOG World Tour
•
Interviews
•
PGA Merchandise Show
---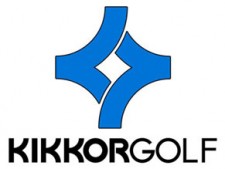 I've said it many times before and I'm going to say it again. The BEST thing about running this blog is not the gear or the golf, it is the cool people I've had the pleasure of meeting.  Case in point here is my pal James Lepp, founder of Kikkor Golf.  You may know James for his "awesome" golf accomplishments, winning the NCAA Individual Championship in 2005 and most recently was the runner-up in Golf Channel's Big Break Greenbrier.
James made his "saucer pass" golf shot famous on Big Break Greenbrier.  The Saucer Pass came about as a result of James's hockey background combined with a need to find some way of improving his short game.  In the video below from the 2013 PGA Merchandise Show, James shows us the saucer pass as well as the cool new Kikkor saucer boxes.
I tried the saucer pass in the setup shown in the video and let me tell you the saucer chip-pass it is FAR from easy.  In fact, while aiming at the big box on the left, I toe-shanked it into the box on the right.