Written by:
Tony Korologos
|
Date:
Monday, January 14th, 2013
Categories:
Miscellaneous
•
Site News
---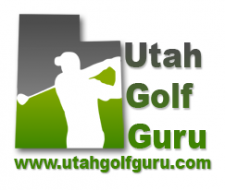 As one of the world's (self proclaimed) top golf web geeks, I'm always working on a new golf website or some kind of digital golf project.  When winter hits here in HOG World Headquarters (Salt Lake City), I give myself a "winter project" to work on during all those days/months I can't spend playing golf due to snow.  My 2011-2012 winter project was to fill a need here in Utah that wasn't filled.  I wanted to have a complete listing of all Utah golf courses with phone numbers and vital course information at my fingertips, especially viewable in my iPhone.  My buddies and I would talk about our next tee time in the parking lot of the golf course, and we didn't have all the phone numbers to all the courses.  Right then I decided to build a complete listing of every golf course in the state of Utah, complete with contact info, course stats, photos and even playing tips.  Utah Golf Guru was born.
I made searching courses easy.  The menu bar of each page has a search form.  Plus the "courses" menu allows searching for courses of all types: public, private, military as well as searching by region.
Here's a sample photo of one of the hundreds of featured photos below. This one was taken at the Sand Hollow Links Course in southwestern Utah.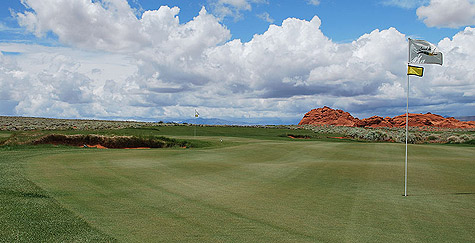 This past weekend I put some of the finishing touches on the site, making sure it is viewable on all formats, from desktop to tablet to smartphone.  If you are coming to Utah to golf, or you live here, UtahGolfGuru.com is the place to find all the course info you need.  Hope you like it.
And now, what is the winter project for 2012-2013?  Hmmmm…. working on that one.