Written by:
Tony Korologos
|
Date:
Sunday, January 6th, 2013
Categories:
PGA Tour
•
Pro Golf
---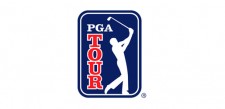 PGA Tour – Hyundai Tournament of Champions
Kapalua, Maui, Hawaii
The winds on Maui have been gusting up to 50 miles per hour, a great day in Scotland.  Balls are blowing off the greens, tees and moving around during player's swings.  And players are being blown right out of their swings.  The conditions are not conducive to fair golf so the PGA Tour once again, after postponing round one Friday then Saturday, has moved it to Monday morning.  Round two will follow in the afternoon Monday.
Any scores posted before Monday are wiped clean.  They're starting over.  This is of course, based on the assumption that the weather conditions Monday are favorable.
Monday PGA Tour Hyundai Tournament of Champions TV Schedule
Round 1 and 2 Live Coverage 4-11 p.m. ET – Golf Channel