Written by:
Tony Korologos
|
Date:
Thursday, September 27th, 2012
Categories:
European Tour
•
Golf
•
PGA Tour
•
Pro Golf
•
Ryder Cup
•
Tiger Woods
---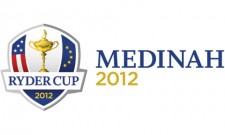 The Ryder Cup starts tomorrow. Big doings in the golf world.  For those out there who don't understand or know the details of the format we are going to look at it today.
Competitors
First and most basic are the two competing teams, the USA and Europe.  There are 12 players per team, some automatically qualify and some are "captain's picks."  On the European team there are 10 automatic qualifiers and two captain's picks.  On the USA team this year there are eight automatic qualifiers and four picks.
This competition is USA vs Europe, so players from other areas/countries like South Africa, Australia etc. are not eligible.  That is why we don't see international players like Ernie Els, Adam Scott or Vijay Singh on Ryder Cup teams.
Players on the Ryder Cup squads receive no financial compensation.  They are playing for their country.
Biennial
The Ryder Cup is contested every two years, alternating between venues in the USA and Europe.  This year the USA is hosting at Medinah in Chicago.
Formats
Match play is the basic format, in either two man teams or singles play.  The match play formats are foursomes, fourballs and individual match play.  There are eight foursome matches, eight fourball matches and 12 individual or singles matches.
Points
Each match is worth one point with a total of 28 possible.  Winning a match nets a team one point while tying a match nets the team 1/2 point.  In the event of a tie, the team who held the cup coming into the competition retains the Cup.  So in the case of the European team this year, a tie would mean they retain the Cup.  A tie is a win for Europe.
Foursomes
Foursomes are competitions between two two-man teams.  The players play alternate shot, with the same ball.  The best score on a given hole by a two man team wins the hole.
Fourballs
Fourball matches are also two-man team matches.  Rather than alternate shot, the players all play their own ball.  The lowest score on a given hole for a two-man team is their score, and that is put against the lowest score of their opposing two-man team.
Singles
Singles matches are standard match play individual matches.
European Team
José María Olazábal — Captain
Nicolas Colsaerts
Luke Donald
Sergio Garcia
Peter Hanson
Martin Kaymer
Paul Lawrie
Graeme McDowell
Rory McIlroy
Francesco Molinari
Ian Poulter
Justin Rose
Lee Westwood
Thomas Björn — Vice Captain
Darren Clarke — Vice Captain
Miguel Angel Jiménez — Vice Captain
Paul McGinley — Vice Captain
USA Team
Davis Love III — Captain
Keegan Bradley
Jason Dufner
Jim Furyk
Dustin Johnson
Zach Johnson
Matt Kuchar
Phil Mickelson
Brandt Snedeker
Webb Simpson
Steve Stricker
Bubba Watson
Tiger Woods
Fred Couples — Assistant Captain
Mike Hulbert — Assistant Captain
Jeff Sluman — Assistant Captain
Scott Verplank — Assistant Captain
Schedule
Friday and Saturday are foursomes and fourball matches.
Sunday's matches are singles matches.
Ryder Cup TV Schedule
Thursday, September 27 (Opening Ceremonies) Golf Channel 5 PM-6 PM
Friday, September 28 (foursomes, fourballs) ESPN 8 AM-7:30 PM
Saturday, September 29 (foursomes, fourballs) NBC 9 AM-7 PM
Sunday, September 30 (singles) NBC 12 PM-6 PM
all times Eastern