Written by:
Tony Korologos
|
Date:
Friday, August 10th, 2012
Categories:
PGA Championship
•
PGA Tour
•
Pro Golf
•
Tiger Woods
---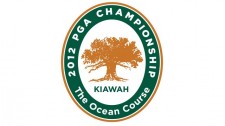 PGA.com has live streaming of the PGA Championship in the mornings before the network TV coverage starts.  It is pretty nice to watch, with a few commercials.  The one thing which bugs me is their pop up voting console which I can't set to stop popping up.  They want you to vote on every hole, things like who will hit the longest drive etc.  I don't care about that.  Just want to watch golf.
The conditions today (Friday) at the 2012 PGA Championship are much tougher than yesterday with much more wind and possible rain.  -6 was the low score in round one, but I'm betting we won't see close to that after today.  Will those players who played in the benign morning conditions and scored well, like John Daly, back up in the afternoon?