Written by:
Tony Korologos
|
Date:
Thursday, June 14th, 2012
Categories:
European Tour
•
PGA Tour
•
Pro Golf
•
Tiger Woods
•
U.S. OPEN
---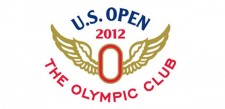 Who is Michael Thompson? He's your round one leader of the 2012 U.S. Open by three shots at -4. Thompson took only 22 putts in round one, which I can safely predict will not happen again. That was his lowest single round putting total since he joined the PGA Tour in 2008.  Tiger Woods played very solid as did several players who he is tied with for 2nd place at -1.  Thompson and Woods will be going out in the afternoon when scoring conditions may be a little more tough.  It will be interesting to see where the chips fall at the end of the day.
Many big names shot some big numbers in day one.  The group featuring the top three players in the world in Luke Donald (#1), Rory McIlory (#2) and Lee Westwood (#3) struggled.  Astoundingly Donald shot a +9 79 on a setup which should be perfect for his game.  McIlory logged a +7 77 while Westwood was more respectable at 73.
Speaking of big names, Bubba Watson and Phil Mickelson were playing along side Tiger Woods.  Both lefties struggled.  Mickelson isn't out of the running, but his 76 will need to be followed by a considerably lower number.  Watson seems to be suffering from Masters hangover, firing an eight over 78.  Following the round Watson was quoted as saying, "It's (Olympic Club) a lot better than I am.  That golf course is too tough for me."
Hot Shots
Two amazing shots were recorded in round one.  First Michael Allen holed out from the right fringe of the fairway on the par-4 14th for an eagle.  The most amazing shot of the day goes to Nick Watney.  He holed out a 5-iron on the par-5 17th for his 2nd shot and an albatross.
2012 U.S. Open Leaderboard – Round One
| | | | |
| --- | --- | --- | --- |
| 1 | Michael Thompson | -4 | 66 |
| T2 | Graeme McDowell | -1 | 69 |
| T2 | Nick Watney | -1 | 69 |
| T2 | Justin Rose | -1 | 69 |
| T2 | Tiger Woods | -1 | 69 |
| T2 | David Toms | -1 | 69 |
| T7 | Jim Furyk | E | 70 |
| T7 | Matt Kuchar | E | 70 |
| T7 | Ian Poulter | E | 70 |
| T7 | Beau Hossler (a) | E | 70 |
| T7 | Jason Bohn | E | 70 |
| T7 | J.B. Park | E | 70 |
| T7 | Robert Karlsson | E | 70 |
| T7 | Alistair Presnell | E | 70 |
| T15 | John Peterson | +1 | 71 |
| T15 | Casey Wittenberg | +1 | 71 |
| T15 | Ryo Ishikawa | +1 | 71 |
| T15 | Martin Flores | +1 | 71 |
| T15 | Branden Grace | +1 | 71 |
| T15 | Jonathan Byrd | +1 | 71 |
| T15 | Francesco Molinari | +1 | 71 |
| T15 | Michael Allen | +1 | 71 |
| T23 | Morgan Hoffmann | +2 | 72 |
| T23 | Aaron Watkins | +2 | 72 |
| T23 | Nicholas Colsaerts | +2 | 72 |
| T23 | John Senden | +2 | 72 |
| T23 | Hunter Mahan | +2 | 72 |
| T23 | Angel Cabrera | +2 | 72 |
| T23 | Anders Hansen | +2 | 72 |
| T23 | Jason Dufner | +2 | 72 |
| T23 | Rickie Fowler | +2 | 72 |
| T23 | Blake Adams | +2 | 72 |
| T23 | Alberto Sanchez (a) | +2 | 72 |
| T23 | Raphael Jacquelin | +2 | 72 |
| T23 | Webb Simpson | +2 | 72 |
| T23 | Charles Howell III | +2 | 72 |
| T23 | D.A. Points | +2 | 72 |
| T23 | Robert Garrigus | +2 | 72 |
| T23 | Fredrik Jacobson | +2 | 72 |
| T40 | Jeff Curl | +3 | 73 |
| T40 | Lee Westwood | +3 | 73 |
| T40 | Sergio Garcia | +3 | 73 |
| T40 | James Hahn | +3 | 73 |
| T40 | Steve LeBrun | +3 | 73 |
| T40 | Kyle Stanley | +3 | 73 |
| T40 | Joe Ogilvie | +3 | 73 |
| T40 | Davis Love III | +3 | 73 |
| T40 | Keegan Bradley | +3 | 73 |
| T40 | Charl Schwartzel | +3 | 73 |
| T40 | K.J. Choi | +3 | 73 |
| T40 | Marc Warren | +3 | 73 |
| T52 | Casey Martin | +4 | 74 |
| T52 | Simon Dyson | +4 | 74 |
| T52 | Charlie Wi | +4 | 74 |
| T52 | Nicholas Thompson | +4 | 74 |
| T52 | Gary Woodland | +4 | 74 |
| T52 | Peter Lawrie | +4 | 74 |
| T52 | Jordan Spieth (a) | +4 | 74 |
| T52 | Martin Kaymer | +4 | 74 |
| T52 | Spencer Levin | +4 | 74 |
| T52 | Kevin Chappell | +4 | 74 |
| T52 | Tommy Biershenk | +4 | 74 |
| T52 | Matthew Baldwin | +4 | 74 |
| T52 | Gregory Bourdy | +4 | 74 |
| T52 | Kevin Na | +4 | 74 |
| T52 | Stephen Ames | +4 | 74 |
| T52 | Tim Herron | +4 | 74 |
| T52 | Padraig Harrington | +4 | 74 |
| T52 | Rod Pampling | +4 | 74 |
| T52 | Bob Estes | +4 | 74 |
| T52 | Kyung-Tae Kim | +4 | 74 |
| T52 | Y.E. Yang | +4 | 74 |
| T52 | Rafael Cabrera-Bello | +4 | 74 |
| T74 | Alvaro Quiros | +5 | 75 |
| T74 | Ernie Els | +5 | 75 |
| T74 | Jason Day | +5 | 75 |
| T74 | Aaron Baddeley | +5 | 75 |
| T74 | Dustin Johnson | +5 | 75 |
| T74 | Mikko Ilonen | +5 | 75 |
| T74 | Justin Hicks | +5 | 75 |
| T74 | Jesse Mueller | +5 | 75 |
| T74 | Roberto Castro | +5 | 75 |
| T74 | Darron Stiles | +5 | 75 |
| T74 | Colt Knost | +5 | 75 |
| T74 | Scott Piercy | +5 | 75 |
| T74 | Retief Goosen | +5 | 75 |
| T74 | Vijay Singh | +5 | 75 |
| T74 | Hiroyuki Fujita | +5 | 75 |
| T74 | Carl Pettersson | +5 | 75 |
| T74 | Robert Rock | +5 | 75 |
| T74 | Alexander Noren | +5 | 75 |
| T74 | Paul Claxton | +5 | 75 |
| T93 | Bill Haas | +6 | 76 |
| T93 | Lucas Glover | +6 | 76 |
| T93 | Geoff Ogilvy | +6 | 76 |
| T93 | Steve Stricker | +6 | 76 |
| T93 | Matteo Manassero | +6 | 76 |
| T93 | Samuel Osborne | +6 | 76 |
| T93 | Scott Langley | +6 | 76 |
| T93 | Matt Bettencourt | +6 | 76 |
| T93 | Brendan Jones | +6 | 76 |
| T93 | Patrick Cantlay (a) | +6 | 76 |
| T93 | Phil Mickelson | +6 | 76 |
| T93 | Mark Wilson | +6 | 76 |
| T93 | Adam Scott | +6 | 76 |
| T93 | Kevin Streelman | +6 | 76 |
| T93 | Edward Loar | +6 | 76 |
| T93 | Anthony Summers | +6 | 76 |
| T109 | Cameron Wilson (a) | +7 | 77 |
| T109 | Rory McIlroy | +7 | 77 |
| T109 | Olin Browne | +7 | 77 |
| T109 | Stewart Cink | +7 | 77 |
| T109 | Ben Crane | +7 | 77 |
| T109 | Martin Laird | +7 | 77 |
| T109 | Louis Oosthuizen | +7 | 77 |
| T109 | Brian Harman | +7 | 77 |
| T109 | Tadahiro Takayama | +7 | 77 |
| T109 | Brian Gaffney | +7 | 77 |
| T109 | Brooks Koepka (a) | +7 | 77 |
| T109 | Zach Johnson | +7 | 77 |
| T109 | Tim Clark | +7 | 77 |
| T109 | Dong-Hwan Lee | +7 | 77 |
| T109 | Sang-Moon Bae | +7 | 77 |
| T109 | Hunter Hamrick (a) | +7 | 77 |
| T125 | Jim Herman | +8 | 78 |
| T125 | David Mathis | +8 | 78 |
| T125 | Joe Durant | +8 | 78 |
| T125 | Brice Garnett | +8 | 78 |
| T125 | Alex Cejka | +8 | 78 |
| T125 | Shane Bertsch | +8 | 78 |
| T125 | George Coetzee | +8 | 78 |
| T125 | Thomas Bjorn | +8 | 78 |
| T125 | Bubba Watson | +8 | 78 |
| T125 | Toru Taniguchi | +8 | 78 |
| T125 | Peter Hanson | +8 | 78 |
| T125 | Bo Van Pelt | +8 | 78 |
| T125 | Nick Sherwood (a) | +8 | 78 |
| T125 | Scott Smith | +8 | 78 |
| T125 | Tim Weinhart | +8 | 78 |
| T140 | Luke Donald | +9 | 79 |
| T140 | Michael Campbell | +9 | 79 |
| T140 | Lee Slattery | +9 | 79 |
| T140 | Andy Zhang (a) | +9 | 79 |
| T144 | Dennis Miller | +10 | 80 |
| T144 | Chez Reavie | +10 | 80 |
| T144 | Trevor Immelman | +10 | 80 |
| T144 | Gonzalo Fernandez-Castano | +10 | 80 |
| T144 | Cole Howard | +10 | 80 |
| T149 | Bill Lunde | +11 | 81 |
| T149 | Miguel A. Jimenez | +11 | 81 |
| T149 | Hunter Haas | +11 | 81 |
| T152 | Kyle Thompson | +12 | 82 |
| T152 | Mark McCormick | +12 | 82 |
| 154 | Steve Marino | +14 | 84 |
| 155 | Soren Kjeldsen | +15 | 85 |
| 156 | Brian Rowell | +16 | 86 |