Written by:
Tony Korologos
|
Date:
Friday, June 8th, 2012
Categories:
PGA Tour
•
Pro Golf
•
Tiger Woods
•
U.S. OPEN
---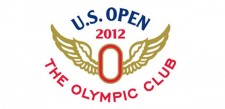 The U.S. Open is next week.  Be sure to join the HOG Major Challenge Fantasy League for a shot a free golf prizes and fun.
They've done some interesting pairings for the first two rounds of the Open, namely the big pairing of Mickelson, Woods and Bubba Watson.  The gallery for that pairing will be INSANE.  Strangely, the group will be teeing off on the NINTH tee at 7:33 a.m. PDT in the first round.  Yes you read right, the ninth tee.  The next day they tee off on the first tee at 1:18 p.m.  For logistical reasons they're starting groups off the ninth because it is closer to the clubhouse.
Phones Prohibited
After the stink at the Memorial where Phil withdrew and Bubba missed the cut there was a lot of talk from the players about how obnoxious the camera phones had been in the gallery.  There are no worries for that at the U.S. Open because this is not a PGA Tour event.  This is a USGA event and cell phones/cameras are not allowed for the spectators.
Predictions?
Have any predictions for the pairing?  Who will shoot the lowest score?  Who will complain the most?