Written by:
Tony Korologos
|
Date:
Thursday, April 26th, 2012
Categories:
Golf Clubs
•
Golf Equipment
•
Golf Gear
•
Reviews
---
I've been taking my time with this review.  I wanted to log as many rounds in varying conditions as possible to completely fill my cranium with thoughts and comments on the new Nike Golf VR_S Forged Irons.  Now that I've had a chance to play in every condition from snow to high winds 90+ degree desert heat, I'm ready.  Here we go.
VR_S Technology
The VR_S Forged Irons feature Nike's thinnest and hottest forging with Japanese SAE 8655 steel.  This steel provides great distance and precise performance.
Nike puts the center of gravity low and far back behind the club face via an undercut.  This is what they call Powerbow technology.  Essentially what would be the muscle of a muscle back club is moved behind the face with a space between the face and muscle.   Powerbow technology helps the ball launch higher for more carry and distance.  To go with that higher launch angle is a steeper descent, making the ball stop quicker on the green.
There's some groovy technology in the face.  Sorry for the bad pun about the Nike X3X grooves…  In essence there are more grooves, and those grooves are deeper.  This groovy technology is Nike's answer to the new anti-square groove rules.  The club IS conforming to USGA and R&A rules.
Looks
These are very attractive sticks.  The workmanship is fabulous.  As wide as the sole is and for that matter deep, standing over the club doesn't present a "shovel-like' appearance.  The blade looks nice and clean, ready to produce some great golf shots.
Feel / Feedback
The feel and sound these irons, with their 8655 steel is very nice.  On center shots are butter and the ball flies.  The club will tell you via feel and sound if the shot is not in the sweet spot.  Despite being more of a game improvement club, I can feel the face contact much like a set of blades.
On The Course
I've been struggling now for a couple of years with my "player's" irons.  They've been great irons for me over the years.  Some changes in my swing and perhaps age have made those clubs a bit tough on my game.  My regulation percentage has been dropping, distance dropping and frustration level increasing.  I've been needing something new in the iron department to revive my once strong iron play and get my confidence back.  Enter VR_S.
I know a lot of marketing lingo goes into selling clubs and that's just what I figured Nike's Powerbow was.  But right off the first shot I noticed a difference in the launch angle of these irons, compared to my previous set.  Despite the fact that these are strong lofts, the ball is launching noticeably higher with the VR_S Forged.  It is a big difference.  I can only conclude that the Powerbow technology isn't just a PR phrase, it actually works.  Even the gap wedge launches considerably higher than my previous gap and they are both 52 degrees.
Since my switch I've gained back some distance, especially on off-center shots.  And the way my dual chicken wing granny swing is, there are a lot of off-center shots.  The weighting and forgiveness of the VR_S Forged gives me more distance on those shots which aren't quite on the sweet spot.  For shots which are on the center of the face, and I do that sometimes, the yardage is back to where I was hitting irons a good 2-3 years ago.  Let me tell you, gaining yardage is a big confidence builder.
I've hit some spectacular shots with my VR_S forged irons so far.  I'll highlight a couple here.
First is a shot I hit at one of my local courses a few weeks ago.  I'd pulled my drive left of the tree line on a long par-4.  My reward for such an errant shot was a lie in the rough, about 220 out.  Ahead of me are trees all the way to the hole.  I could either hit a little punch wedge and get back to the fairway or I could try to hit a high long iron down the treeline with a cut and hope it clears and cuts over the trees.  I pulled my new VR_S 4-iron and put the perfect swing on it.  The ball launched very high and easily cleared the treeline as it cut some 20 yards toward the green.  The shot ended up on the front of the green.  I looked over at my playing partner/opponent and neither of us said a word.  We knew what we'd just seen, a fine golf shot.
Conditions this spring here in Utah have been quite windy.  I've really had to work my low trajectory punch shots lately.  Low punches are so easy with the VR_S Forged that it should be illegal.  Last week during my Tuesday men's club tournament I hit a very fun punch shot.  I was 164 to a front pin on the 7th hole, a par-4.  I turned to my pal and told him that with the wind I'd have to hit a low punch with my 7-iron.  I put the ball back in my stance, brought the club back 3/4 and finished nice and low.  The ball flew nice and low, unaffected by the wind.  After the 2nd bounce the ball hit the flagstick and caromed left of the pin about 20 feet.  It was a bit of an unlucky break but the shot was so perfectly straight that hit it the pin so I couldn't really complain.
I'm greatly looking forward to summer play and getting more and more used to my VR_S Forged irons.  I haven't had a 4-iron in the bag in two years.  Now I can confidently tee off with a 4-5-iron on shorter par-4's or long par-3's.  Nice to have a long iron shot back in the bag.
Critiques
With the larger sole of these clubs there's one on-course situation which can be tough.  Tight and hard lies are a little tougher because of the bounce of the clubs.  A little more concentration and precise ball position is all it takes to make sure the contact is solid though.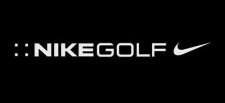 Conclusion
I don't really think of myself as needing "game improvement" clubs.  To me that term means anti-slice, huge offset and gigantic shovel club heads.  The VR_S Forged does have a wide sole, but other than that there's nothing visually game improvement.  I prefer to call my irons "player improvement" because that's what I needed.  Any club flies perfect when you hit it perfect.  I can play decent amateur golf, but I need a little help from technology when my inconsistencies flare up.  Thanks to the VR_S Forged I have two sorely missed things back in my bag: long irons and confidence.
Related Links
Hooked On Golf Blog Nike Image Gallery