Written by:
Tony Korologos
|
Date:
Monday, February 27th, 2012
Categories:
PGA Championship
•
Pro Golf
•
Tiger Woods
---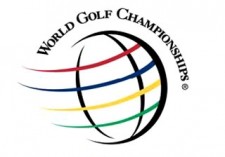 I had fun picking winners in the brackets this past week during the WGC Accenture Match Play.  For some dumb reason I kept picking against Hunter Mahan, clear up through the final round.  I think my bad luck with fantasy golf and golf bracket picks are what propelled Hunter to victory, not his unmatched ball striking or new fantastic putting with the new Ping Nome putter.
Mahan
How good is Hunter Mahan anyway?  His putting was a bit of an issue before but that seems to have been resolved.  The short game is a bit sketchy and still the weak link, but that part of his game seems to be much improved as well.  Hunter moves up to #9 in the world.
PING
Speaking of PING, I bet they were feeling pretty good this past week.  Not only did Mahan give them a ton of love regarding their new Nome putter, three of the four finalists in the match play were PING players: Hunter Mahan, Lee Westwood and Mark Wilson.  McIlory is a Titleist player.
Rory McIlroy
The match between McIlory and Mahan wasn't as good as I'd hoped.  I was surprised that McIlroy was as flat as he was at the first, but he did make a match of it after winning holes 11 and 14 to get back to two down.  McIlroy will be #1 in the world.  Just a matter of time.  I love watching Rory McIlroy play.  His ball striking is unbelievable.  He hits irons SO high and so long with more spin than anyone out there.  The spin can be a problem though, as sometimes he'll spin it back too far.  And how about his new 3-wood which he's hitting some 330 yards?
This year will be great, as McIlroy is an official member and will be playing mostly on the PGA Tour.  Lucky us, here in the USA.
Lee Westwood
I'm happy that Lee Westwood also made the decision to play the PGA Tour this season as well.  We are stacked this year.
Westwood is so good, and he's much more fit now than before.  You can see it.  What I like most about Westwood, other than his game, is his sense of humor.  Love watching his interviews.  It is time for Lee to win a major.  I like his chances at the Masters, but I'm afraid that he may have to beat out McIlroy this year.
Tiger Woods
I'm going to do a separate post for Tiger.  TW got next, so to speak.
Luke Donald
I was as shocked as everyone else when Luke Donald was thumped 5&4 by the lowest seed, Ernie Els.  Harsh wake up call for Luke's season opener, getting ousted in the first round. I wonder if that will fire up Luke for the rest of the season?
Phil Mickelson
Yes I know Phil didn't play this week.  It would be cool to see him in this tournament because it is match play.  That gives Phil even more of an opportunity to gamble on shots without blowing up the medal play score.  As hot as he is playing now, you'd think he could have gone deep into the bracket.  How fun would a Mickelson/McIlroy or Mickelson/Mahan match be?  How about if the bracket had a Tiger/Phil match-up?  That would have to be in the first round or two though.  If you catch my drift.