Written by:
Tony Korologos
|
Date:
Thursday, February 23rd, 2012
Categories:
PGA Tour
•
Pro Golf
•
Tiger Woods
---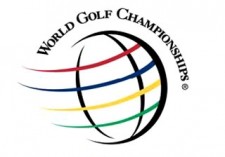 Round one of the WGC Accenture Match Play yesterday was fun to watch.  There were some very surprising outcomes.
1 And Done
The biggest surprise of the day was that world #1 ranked Luke Donald, defending WGC Accenture Match Play champion, lost to the lowest seed, Ernie Els.  It just goes to show that in match play anything can happen.  That's why they play the game.
Upsets
That wasn't the only upset.  In fact, 15 of the 32 matches were won by the underdog.  New record for the tournament. #3 seed Graeme McDowell lost, which was also surprising, unless you remember how much of a stud Y.E. Yang is.  That's why they play the game.
Tiger Woods
I watched all of Tiger Woods's match with Gonzalo Fdez-Castano.  Hands down the ugliest match of the day, excluding the one extra hole in the Mahan/Johnson match.
Castano went up two after two holes and Tiger looked awful.  I thought perhaps Tiger might be dormy after nine holes.  The winner of this match would end up being the player who played the "least bad."  Tiger would eventually come out with the ugliest and most disappointing victory he may have ever had.
"We both made our share of mistakes, there's no doubt about that.  But somehow I was able to move on." ~Tiger Woods
I think if there was one day to beat Tiger Woods, this was it. I didn't take the opportunity. I missed a few shots. And, of course, you can't miss shots if you want to beat one of the greatest in history." ~Gonzalo Fdez-Castano
Rory McIlory
Rory McIlroy seemed to have things under control in his match with South Africa's George Coetzee, 3-up with 3 to play. But then he lost the 16th and 17th holes, just to make it interesting.  He did manage to win the 18th and the match 2up.
Dustin Johnson
Based on the final round play at Riviera of Dustin Johnson, I figured the mechanic Jim Furyk would win this match.  Johnson's short game was bad last week.  Apparently he worked on that, since he seemed to be chipping in from everywhere.  I think the only place he didn't chip in from was the outhouse.  Johnson won in 20 holes.
Battle of the Spaniards
I'm a big Miguel Angel Jimenez fan.  How do you not love a guy who does sexy dancing in his warmups?  In the battle of the Spaniards, Jimenez defeated the very hot Sergio Garcia 2 and 1.
Y.E. Yang
Y.E. Yang "yanged" Graeme McDowell for the 2nd year in a row.  14 seed beats a 3 seed.