Written by:
Tony Korologos
|
Date:
Sunday, February 12th, 2012
Categories:
PGA Tour
•
Pro Golf
•
Tiger Woods
---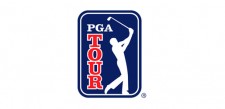 Below is the AT&T Pebble Beach National Pro-Am leader board through three rounds. Tiger Woods and Phil Mickelson are paired together in the final round today and in contention just four shots back. The big question with Tiger is can he put a fourth good round together and if so, will it be enough to catch Charlie Wi.
Below there are three abbreviations: 1. CUT = Player missed the cut. 2. MDF = Made cut, didn't finish (that strange recent rule where players can actually make the cut and be in the money without playing following cut day).  3. WD = Withdrew.
Click here to see the Pebble Beach National Pro-Am TV coverage schedule.
| POS | Player | To Par | R1 | R2 | R3 | Total |
| --- | --- | --- | --- | --- | --- | --- |
| 1 | Charlie Wi | -15 | 61 | 69 | 69 | 199 |
| 2 | Ken Duke | -12 | 64 | 73 | 65 | 202 |
| 3 | Tiger Woods | -11 | 68 | 68 | 67 | 203 |
| T4 | Phil Mickelson | -9 | 70 | 65 | 70 | 205 |
| T4 | Kevin Na | -9 | 66 | 69 | 70 | 205 |
| T4 | Dustin Johnson | -9 | 63 | 72 | 70 | 205 |
| T4 | Brendon Todd | -9 | 67 | 69 | 69 | 205 |
| T4 | Hunter Mahan | -9 | 65 | 70 | 70 | 205 |
| T9 | Bob Estes | -8 | 67 | 70 | 69 | 206 |
| T9 | Ricky Barnes | -8 | 70 | 66 | 70 | 206 |
| T9 | Padraig Harrington | -8 | 68 | 66 | 72 | 206 |
| T12 | Aaron Baddeley | -7 | 66 | 72 | 69 | 207 |
| T12 | Kevin Streelman | -7 | 70 | 69 | 68 | 207 |
| T12 | Ryan Palmer | -7 | 72 | 71 | 64 | 207 |
| T12 | Ryan Moore | -7 | 72 | 64 | 71 | 207 |
| T12 | Geoff Ogilvy | -7 | 70 | 69 | 68 | 207 |
| T12 | Greg Owen | -7 | 68 | 67 | 72 | 207 |
| T12 | Vijay Singh | -7 | 68 | 68 | 71 | 207 |
| T12 | Jason Kokrak | -7 | 68 | 67 | 72 | 207 |
| T20 | Jimmy Walker | -6 | 69 | 68 | 71 | 208 |
| T20 | Nick Watney | -6 | 66 | 73 | 69 | 208 |
| T20 | Joseph Bramlett | -6 | 66 | 69 | 73 | 208 |
| T20 | Shane Bertsch | -6 | 68 | 75 | 65 | 208 |
| T20 | Brian Gay | -6 | 69 | 65 | 74 | 208 |
| T20 | Brian Harman | -6 | 64 | 73 | 71 | 208 |
| T20 | Robert Garrigus | -6 | 68 | 69 | 71 | 208 |
| T27 | Spencer Levin | -5 | 69 | 69 | 71 | 209 |
| T27 | Richard H. Lee | -5 | 65 | 71 | 73 | 209 |
| T27 | Miguel Angel Carballo | -5 | 69 | 71 | 69 | 209 |
| T27 | Jonas Blixt | -5 | 70 | 69 | 69 | 208 |
| T27 | Roland Thatcher | -5 | 71 | 68 | 70 | 209 |
| T32 | Mathew Goggin | -4 | 69 | 71 | 69 | 209 |
| T32 | Steven Bowditch | -4 | 71 | 67 | 72 | 210 |
| T32 | Danny Lee | -4 | 63 | 73 | 74 | 210 |
| T35 | Davis Love III | -3 | 70 | 70 | 70 | 210 |
| T35 | D.J. Trahan | -3 | 70 | 69 | 71 | 210 |
| T35 | Sean O'Hair | -3 | 68 | 74 | 69 | 211 |
| T35 | Daniel Summerhays | -3 | 65 | 73 | 73 | 211 |
| T35 | Zach Johnson | -3 | 67 | 72 | 72 | 211 |
| T35 | Joe Ogilvie | -3 | 68 | 73 | 70 | 211 |
| T35 | Mark D. Anderson | -3 | 69 | 71 | 71 | 211 |
| T35 | D.A. Points | -3 | 72 | 65 | 74 | 211 |
| T35 | Roberto Castro | -3 | 70 | 68 | 73 | 211 |
| T35 | Bobby Gates | -3 | 72 | 70 | 69 | 211 |
| T45 | Tim Petrovic | -2 | 70 | 70 | 72 | 212 |
| T45 | Jim Furyk | -2 | 69 | 69 | 74 | 212 |
| T45 | Tom Pernice Jr. | -2 | 72 | 70 | 70 | 212 |
| T45 | Josh Teater | -2 | 64 | 71 | 77 | 212 |
| T45 | Matt Bettencourt | -2 | 73 | 69 | 70 | 212 |
| T45 | Cameron Tringale | -2 | 71 | 71 | 70 | 212 |
| T45 | Tom Gillis | -2 | 74 | 72 | 66 | 212 |
| T45 | Gary Christian | -2 | 72 | 70 | 70 | 212 |
| T45 | Brian Davis | -2 | 70 | 74 | 68 | 212 |
| T45 | Kevin Stadler | -2 | 69 | 70 | 73 | 212 |
| T55 | Hunter Haas | -1 | 72 | 69 | 72 | 213 |
| T55 | Lee Janzen | -1 | 72 | 71 | 70 | 213 |
| T55 | Rocco Mediate | -1 | 71 | 66 | 76 | 213 |
| T55 | Nathan Green | -1 | 66 | 76 | 71 | 213 |
| T55 | Ian Poulter | -1 | 69 | 72 | 72 | 213 |
| T55 | John Mallinger | -1 | 70 | 71 | 72 | 213 |
| T55 | Kyle Reifers | -1 | 69 | 72 | 72 | 213 |
| T55 | Stuart Appleby | -1 | 72 | 71 | 70 | 213 |
| T55 | Charley Hoffman | -1 | 67 | 73 | 73 | 213 |
| T55 | John Huh | -1 | 71 | 71 | 71 | 213 |
| T55 | Sang-Moon Bae | -1 | 68 | 73 | 72 | 213 |
| T55 | Pat Perez | -1 | 67 | 72 | 74 | 213 |
| T55 | Heath Slocum | -1 | 74 | 71 | 68 | 213 |
| T55 | Harris English | -1 | 75 | 68 | 70 | 213 |
| MDF | Kevin Chappell | E | 71 | 70 | 73 | 214 |
| MDF | Graham DeLaet | E | 66 | 77 | 71 | 214 |
| MDF | Kent Jones | E | 71 | 74 | 69 | 214 |
| MDF | Kris Blanks | E | 70 | 72 | 72 | 214 |
| MDF | Billy Horschel | E | 70 | 72 | 72 | 214 |
| MDF | Ryuji Imada | E | 67 | 74 | 73 | 214 |
| MDF | Martin Flores | E | 73 | 73 | 68 | 214 |
| MDF | Bryce Molder | E | 67 | 74 | 73 | 214 |
| MDF | Martin Laird | E | 70 | 71 | 73 | 214 |
| MDF | Derek Lamely | E | 74 | 68 | 72 | 214 |
| MDF | John Peterson | E | 70 | 75 | 69 | 214 |
| MDF | Sam Saunders | E | 72 | 68 | 74 | 214 |
| CUT | Alex Cejka | – | 71 | 70 | 74 | 215 |
| CUT | Chez Reavie | – | 68 | 70 | 77 | 215 |
| CUT | Chris Couch | – | 72 | 71 | 72 | 215 |
| CUT | Rory Sabbatini | – | 69 | 77 | 69 | 215 |
| CUT | Marco Dawson | – | 74 | 74 | 67 | 215 |
| CUT | Rickie Fowler | – | 69 | 76 | 70 | 215 |
| CUT | Patrick Sheehan | – | 72 | 70 | 73 | 215 |
| CUT | Rod Pampling | – | 68 | 77 | 70 | 215 |
| CUT | Jason Bohn | – | 70 | 73 | 72 | 215 |
| CUT | Russell Knox | – | 68 | 71 | 76 | 215 |
| CUT | Billy Hurley III | – | 70 | 75 | 70 | 215 |
| CUT | Scott Langley | – | 73 | 74 | 68 | 215 |
| CUT | Boo Weekley | – | 73 | 71 | 71 | 215 |
| CUT | Brendan Steele | – | 73 | 70 | 72 | 215 |
| CUT | Tommy Gainey | – | 72 | 66 | 77 | 215 |
| CUT | Kevin Tway | – | 72 | 73 | 70 | 215 |
| CUT | Scott Dunlap | – | 71 | 74 | 71 | 216 |
| CUT | Will Claxton | – | 69 | 73 | 74 | 216 |
| CUT | Chris DiMarco | – | 73 | 72 | 71 | 216 |
| CUT | Bud Cauley | – | 73 | 66 | 77 | 216 |
| CUT | Kevin Sutherland | – | 70 | 72 | 74 | 216 |
| CUT | Troy Kelly | – | 71 | 68 | 77 | 216 |
| CUT | William McGirt | – | 69 | 76 | 71 | 216 |
| CUT | David Mathis | – | 70 | 73 | 73 | 216 |
| CUT | Neal Lancaster | – | 69 | 73 | 74 | 216 |
| CUT | Blake Adams | – | 74 | 69 | 73 | 216 |
| CUT | J.J. Henry | – | 68 | 73 | 76 | 217 |
| CUT | Charlie Beljan | – | 70 | 74 | 73 | 217 |
| CUT | Scott Stallings | – | 71 | 75 | 72 | 218 |
| CUT | Garrett Willis | – | 77 | 72 | 69 | 218 |
| CUT | Kyle Thompson | – | 72 | 74 | 72 | 218 |
| CUT | Notah Begay III | – | 77 | 69 | 72 | 218 |
| CUT | Nick O'Hern | – | 73 | 73 | 72 | 218 |
| CUT | Zack Miller | – | 72 | 75 | 71 | 218 |
| CUT | Bill Lunde | – | 73 | 73 | 72 | 218 |
| CUT | David Duval | – | 73 | 74 | 71 | 218 |
| CUT | Matt Every | – | 68 | 75 | 75 | 218 |
| CUT | Trevor Immelman | – | 73 | 73 | 72 | 218 |
| CUT | George McNeill | – | 73 | 70 | 75 | 218 |
| CUT | Chris Stroud | – | 67 | 72 | 79 | 218 |
| CUT | Troy Matteson | – | 71 | 73 | 74 | 218 |
| CUT | Jeff Maggert | – | 70 | 72 | 76 | 218 |
| CUT | James Driscoll | – | 73 | 67 | 78 | 218 |
| CUT | Kevin Kisner | – | 75 | 70 | 73 | 218 |
| CUT | Chris Riley | – | 69 | 72 | 77 | 218 |
| CUT | Steve Wheatcroft | – | 69 | 76 | 73 | 218 |
| CUT | Dudley Hart | – | 70 | 75 | 74 | 219 |
| CUT | Woody Austin | – | 67 | 77 | 75 | 219 |
| CUT | Paul Goydos | – | 73 | 78 | 68 | 219 |
| CUT | Paul Stankowski | – | 76 | 75 | 69 | 220 |
| CUT | Jarrod Lyle | – | 69 | 75 | 76 | 220 |
| CUT | Matt Jones | – | 73 | 71 | 77 | 221 |
| CUT | Scott McCarron | – | 74 | 76 | 71 | 221 |
| CUT | Mike Weir | – | 70 | 73 | 78 | 221 |
| CUT | Tim Herron | – | 74 | 78 | 69 | 221 |
| CUT | Matt McQuillan | – | 73 | 70 | 78 | 221 |
| CUT | Edward Loar | – | 77 | 70 | 75 | 222 |
| CUT | J.J. Killeen | – | 67 | 80 | 75 | 222 |
| CUT | Ted Potter, Jr. | – | 77 | 72 | 74 | 223 |
| CUT | Vaughn Taylor | – | 75 | 72 | 76 | 223 |
| CUT | Brett Wetterich | – | 70 | 72 | 81 | 223 |
| CUT | Garth Mulroy | – | 73 | 74 | 76 | 223 |
| CUT | Scott Brown | – | 71 | 77 | 76 | 224 |
| CUT | Steve Flesch | – | 72 | 75 | 77 | 224 |
| CUT | J.B. Holmes | – | 70 | 75 | 80 | 225 |
| CUT | Colt Knost | – | 75 | 75 | 75 | 225 |
| CUT | Alexandre Rocha | – | 74 | 76 | 75 | 225 |
| CUT | Daniel Chopra | – | 74 | 77 | 74 | 225 |
| CUT | Arjun Atwal | – | 74 | 77 | 76 | 227 |
| CUT | Mitch Lowe | – | 72 | 72 | 83 | 227 |
| CUT | Tommy Biershenk | – | 78 | 75 | 76 | 229 |
| CUT | Gavin Coles | – | 76 | 83 | 70 | 229 |
| CUT | Steve Jones | – | 77 | 80 | 73 | 230 |
| WD | Arron Oberholser | – | 70 | 69 | – | 139 |
| WD | Steve Elkington | – | 73 | – | – | 73 |
| WD | Sunghoon Kang | – | 75 | 77 | – | 152 |