Written by:
Tony Korologos
|
Date:
Saturday, January 28th, 2012
Categories:
HOG World Tour
•
Miscellaneous
•
PGA Merchandise Show
•
Site News
---
Greetings from the PGA Merchandise Show. I'm not posting a lot during my time here this year, so I can spend more time out on the floor talking to people and getting more content from the show.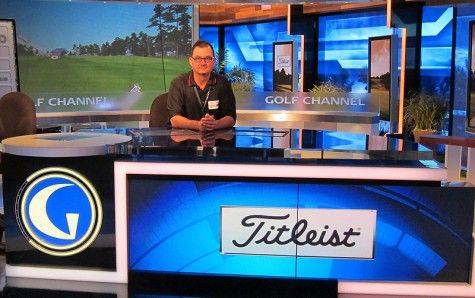 As you can see in these images, I had the chance to do a tour of Golf Channel's facilities yesterday. It was quite fun. The technology and size of the place is amazing.
While hanging out at TGC, I had lunch and a nice chat with Kelly Tilghman and Frank Nobilo. Charlie Rymer was fun to talk to as well. Very tall…