Written by:
Tony Korologos
|
Date:
Wednesday, December 28th, 2011
Categories:
(British) Open Championship
•
Boneheads
•
Champions Tour
•
European Tour
•
Golf
•
Golf For Women
•
Golf Media
•
Golf Videos
•
Interviews
•
LPGA Tour
•
Miscellaneous
•
PGA Championship
•
PGA Tour
•
Pro Golf
•
Tiger Woods
•
U.S. OPEN
•
Web.com Tour
---
Today's post is part two of my Look Back At 2011.  Part One – Pro Golf, covered the first six months of 2011, ending with Rory McIlory's fantastic win at the U.S. OPEN.  Today we start from July 2011, pass through the Tiger Woods hot dog incident and finish out the year.

July 2011
In July the Nationwide Tour was in my back yard at the Utah Championship.  I watched soon to be NWT player of the year J.J. Killeen win in a tight battle with Jeff Gove.  I also followed around a few future PGA Tour stars like Bud Cauley.
In July it became official that Steve Williams was no longer Tiger Woods's caddie.
In a puzzling move, the LPGA added a "5th" major.  What's next?
The 2011 (British) Open Championship was an all time historic tournament.  Darren Clarke was possessed.  He was SO consistent and calm.  He finally got that major win, the Open.  The one he wanted most.  Congrats to Darren.
August 2011
Dustin Johnson won the first round of the FedEx Cup playoffs with a -19 score at the Barclays.  Donald Ross courses are just too easy anymore.  Too short.  The tournament was too short too, cut short by hurricane Irene.
J.B. Holmes underwent successful brain surgery.  Glad he's okay.
Despite complaints about the course and the endless low testosterone ads, the PGA Championship was terrific.  Keegan Bradley locked up PGA Tour rookie of the year with his 2nd win of the season and his first major win.  That's one major win in one start for those scoring at home.  Bradley wore the same exact outfit on Sunday that he did when he won his first tournament at the Byron.  Wonder if he'll wear that every Sunday…
September 2011
The FedEx Cup came to a conclusion with Bill Haas hitting the $11,400,000 golf shot out of the water.  Amazing.  Hey Bill, can I have a loan?
Tiger Woods found a new caddie, Joe LaCava.
Utah local Jay Don Blake ends a 20 year drought and wins Champions Tour event.
David Feherty's show on Golf Channel is great.
October 2011
25 skilled golfers graduate from the Nationwide Tour to the PGA Tour for 2012.
Luke Donald to be referred to as "THE" Donald.
Big news for Tiger, he made the cut at the Frys but had to endure a crazed "wiener lobbing" (above) fan who was screaming his name…  Wow.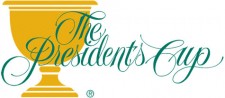 November 2011
Dustin Johnson has knee surgery.
Chinese tycoons engage in golf purse wars.
Lee Westwood announces that he'll join the PGA Tour in 2012.
The USA team beats an undermanned Australian (I mean, "International") team in the Presidents Cup.
LPGA star Yani Tseng invited to play in PGA Tour event, except she wasn't directly invited and then later declined.  Doh.
December 2011
Luke Donald adds European Tour golfer of the year award to his 27 other 2011 awards.
Keegan Bradley named PGA Tour rookie of the year.  No kidding…
Luke Donald named PGA Tour player of the year.  No kidding…
In historic fashion, Luke Donald wins money titles on PGA and European Tours.
The most intense and grueling tournament in the world sends graduating class to the 2012 PGA Tour. Q School.