Written by:
Tony Korologos
|
Date:
Friday, November 18th, 2011
Categories:
Champions Tour
•
PGA Tour
•
Pro Golf
•
Tiger Woods
Tags:
Presidents Cup
---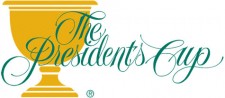 Very interesting and fun golf to watch in the 2nd day four-ball competition at the Presidents Cup. The wind was very strong, 25-40 mile per hour gusts.  Wind and the extremely fast greens are making these top players hit amazing shots to get near the hole. Many pars are winning holes.
The International team had a better showing on day two, but remains two points behind.  Interesting that Tiger Woods has yet to win a match, now 0-2.  Once again, many (like me) think that Keegan Bradley should have been picked over Tiger.  Yes I understand that Tiger is the best player of our era, but Bradley's play this season has been far better.  Still more golf to be played, so we will revisit this Sunday.
Phil Mickelson and Jim Furyk were wisely paired up again and defeated Scott/Kim 2 & 1.  They're 2-0 so far.  I sense a Mickelson/Furyk team in the 2012 Ryder Cup.
USA Leads 7-5
USA
Result
International
Watson/Simpson
WIN 3 & 1
Els/Ishikawa
Johnson/Woods
LOSE 1 down
Baddeley/Day
Mickelson/Furyk
WIN 2 & 1
Scott/Kim
Haas/Watney
LOSE 1 down
Ogilvy/Choi
Kuchar/Stricker
WIN 4 & 3
Yang/Allenby
Mahan/Toms
LOSE 2 & 1
Goosen/Schwartzel