Written by:
Tony Korologos
|
Date:
Monday, September 26th, 2011
Categories:
Golf For Women
•
LPGA Tour
•
Pro Golf
---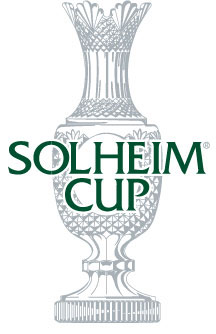 As I've admitted here many times, I don't watch a ton of women's golf.  Ever since Annika Sorenstam retired I've found it a bit tough to hang.  But I DID watch quite a bit of the Solheim Cup this weekend and was thoroughly entertained.  I love match play, and the intensity of the players was fantastic.  It was great to see the likes of Michelle Wie, Suzann Pettersen, Morgan Pressel and Sophie Gustafson crank up the intensity, playing some amazing clutch/pressure golf.  It is simply great to see the best players in their sport competing like this.
The crucial match between Wie and Pettersen was fantastic. Pettersen's three birdie finish to win the match 1UP was very impressive, especially under that kind of pressure.  Wie, who I've made light of many times here, did perform very well up until that final wedge shot on the last hole which she knocked in the bunker.  It was like watching two champion heavyweights trade punches for a championship.
Congrats to Europe for the win, 15-13.  They now posses the Solheim Cup for the first time since 2003.  Great job on both sides.  I'll watch more in 2013 for sure.