Written by:
Tony Korologos
|
Date:
Wednesday, July 20th, 2011
Categories:
LPGA Tour
•
Pro Golf
Tags:
LPGA
---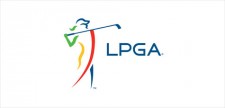 This morning LPGA Commissioner Mike Whan announced that the Evian will be the LPGA's 5th major championship.  Below is a video interview from Golf Channel's Morning Drive where Whan announces the change, and explains the why and how.
What do you think?  I'm not a big follower of the LPGA, but I think it taints the records a bit and is perhaps a desperation move.  I know this is done in the name of "progress" but it seems to me like adding the "major" title to this is more of an effort to bring in money and support outside of the USA, exactly where the LPGA needs to look.  I'm not saying there's anything wrong with that though.  Business is business.