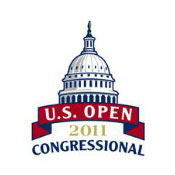 Written by:
Tony Korologos
|
Date:
Thursday, June 16th, 2011
Categories:
Boneheads
•
Golf
•
Golf Media
•
PGA Tour
•
Pro Golf
•
U.S. OPEN
Tags:
US OPEN
---
I thought Chris Berman was funny about 25 years ago.  The Berman schtick is really old, and has no place in golf.  I was horrified this morning when I tuned into ESPN's coverage of the 2011 U.S. Open when I heard his voice.  I did throw up in my mouth a little bit.  Dinner last night tasted much better the first time I swallowed it.
Already today we have some really lame "schtick" quotes and some other statements from Berman which really accentuate his lack of knowledge of the game and its players.
So far we have "How about putting on a par-4 for your second one."  Ryan Palmer putted for his second shot on a short par-4.  "Second one" meant second shot.
We also have "Out there in the fields. I think that was a song by The Who."  Actually, the song is Baba O'Riley and the first line of the song is "Out here in the fields."
Thankfully we probably won't hear these dumb Chris Berman quotes
Looking at this gig, it isn't looking too bad.  There are a few opportunities for Berman's horrid schtick which won't happen because the players or conditions aren't there.
Fortunately David Duval isn't in the field this year for Berman to pronounce his last name incorrectly.
I don't think Roger Maltbe is working this gig.  Thankfully we won't be hearing "Roger Chocolate Maltbe."
There aren't any fescues at Congressional, so we aren't going to hear "he hit a fescue club, not a rescue club."
No Bob Tway in the field, so no "Bob curds and Tway."
No "Kenneth Staten Island Ferrie."
Predictions
We'll hear too many football and baseball related schtick quotes.
We'll hear too many "wow" exclamations.
David Toms is in the field so we can be sure to hear a "ground control to David Toms."
We'll surely hear some names being mispronounced.
We'll hear some oddly formed statements describing the game or the leaderboard, like "he's three underneath par."
I'm not alone
Apparently I'm not the only one who would rather not hear Chris Berman call golf, let alone a major championship.  Here are a few recent tweets I found this morning:
BigDawgSports
Chris Berman please make it stop. Enough of the idiotic nicknames already. You are to play by play what Phyliss Diller is to hot chicks!
Luke Petrosino
He's ruining the U.S. Open right now.
Robert Conroy
It's painful listening to Chris Berman call the US Open. #stoptalking
Conor Banyon
Is that Chris Berman talking? ESPN ruins everything. #smh #commentaryfail
Jim Neveau
Memo to @ESPN: having Chris Berman anchor your golf coverage is a surefire way to get me not to watch it.
BK Golf Guide
It's not that I won't watch a golf telecast with Chris Berman announcing, it's that I can't. Broken too many TVs that way in the past.
Christopher Hrabe
I could really use a lot less Chris Berman on this ESPN US Open broadcast. Like, none at all.
Will Askew
Chris Berman on the US Open?!?!?!?!?! NOOOOOOOOOOOOOOOOOOOOOO!!!!!!!!
Whitetail Ridge
Another year with Chris Berman on the US Open telecast. Where is that mute button on the remote? Our pick for the winner…Steve Stricker.
Austin Collins
My god. Chris Berman calling the US Open? It's hard to relax and enjoy golf with all that heavy breathing going on.
Jordan Ramirez
For the love of God how does Chris Berman still have a job…let alone cover the U.S Open!!!??? #gettingthenooseready
Jon P.
Chris berman covering golf makes my ears bleed.
Joe Leighty
The US Open is a historical treasure that shouldn't have a pompous self promoting windbag like Chris Berman working the coverage. #usopen
Steve Flynn
Chris Berman as the main anchor for the US Open?? Did ESPN have a meeting and say "Ok..how can we make 5 hours of TV almost unwatchable?"
Jason Kirk
Chris Berman is calling the US Open, so I'm going with the Boston police scanner for audio again.