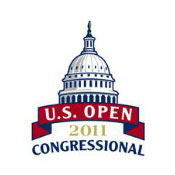 Written by:
Tony Korologos
|
Date:
Monday, June 13th, 2011
Categories:
PGA Tour
•
Pro Golf
•
Tiger Woods
•
U.S. OPEN
Tags:
Tiger Woods
---

I'm not sure what to make of this, but it is sure interesting.  Tiger Woods' caddy Steve Williams is going to be on the bag of Aussie Adam Scott this week at the U.S. Open as reported by numerous golf news sources.  Reportedly Tiger has given his approval for Steve's gig this week and still considers Williams his caddy.
Some of my close and top secret sources tell me that Steve Williams and Adam Scott have been putting in a lot of practice time "missing high fives."  A couple of other sources tell me Steve Williams has been brushing up on his camera smashing too.  I'll report more news about this as it becomes available.