Written by:
Tony Korologos
|
Date:
Sunday, December 4th, 2005
Categories:
Golf Courses
---
My good friend Rich at Eat Golf has been working very hard on a golf course directory of all the courses in the US.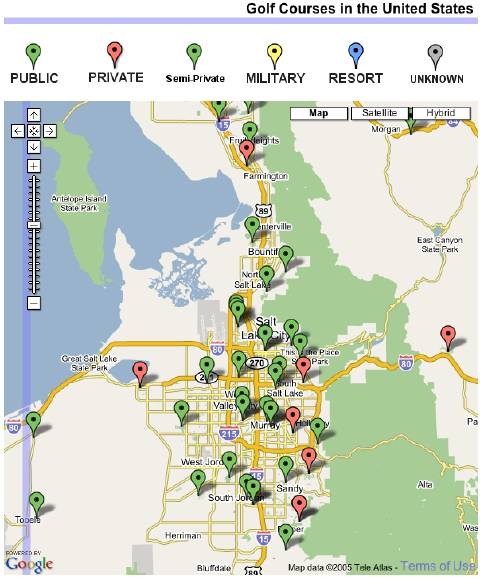 Rich is some kind of super geek and when he gets his mind set on something he gets it done. I remember him mentioning this idea and literally what seemed like a few weeks later he had it done.
I've been considering adding a list of courses to my Master Links Section, but it would be pointless to do that when I could just send you to the Eat Golf Course Directory.
The directory obviously gives you a map and directions to courses in the area you select, but also instantly gives you other info about that course such as the current weather conditions, whether or not it has a range and practice facility and more.
Users can help Rich get this database's info better updated by inputting their own details on courses they know about, and adding their own comments.
Very well done Rich. Very well done indeed.