Written by:
Tony Korologos
|
Date:
Tuesday, September 20th, 2005
Categories:
Golf Courses
•
Miscellaneous
---
I'm just a sucker for golf course pictures. Since I got my new Canon SD400 camera I've been snapping tons of 'em. This cam is so small I just keep it in my pocket in case anything cool happens. Check out my new friend I met in today's round below.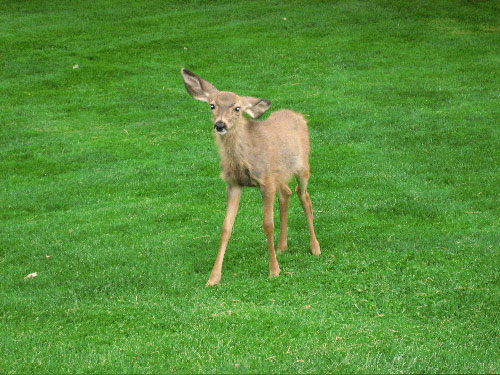 Here's the #1 green at Hidden Valley CC (below). You can see the leaves up on the mountains are starting to change colors. The weather is beautiful now, but the leaves changing signals the coming of winter. Winter around here means snow and courses shutting down. I'm not looking forward to snow.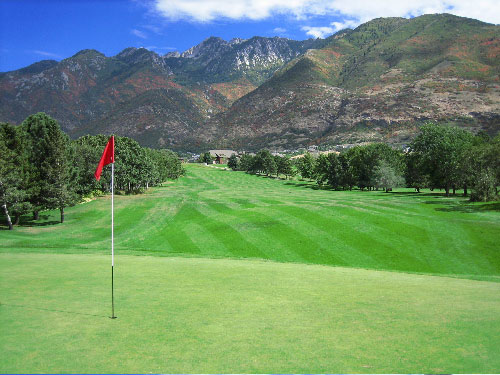 I've currently got over 160 golf photos in the Web Country Club photo gallery, including about 75 from Augusta National.

Tee shot on the #9 hole at HVCC.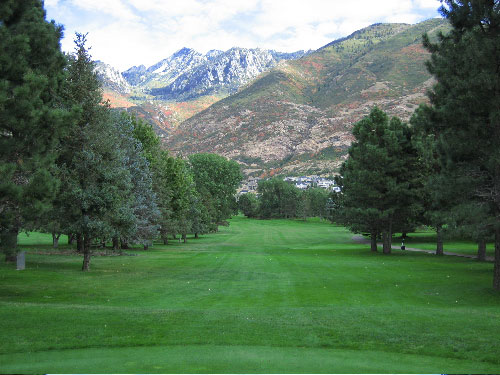 Below: #5 approach at HVCC.