Written by:
Tony Korologos
|
Date:
Thursday, July 14th, 2005
Categories:
Miscellaneous
---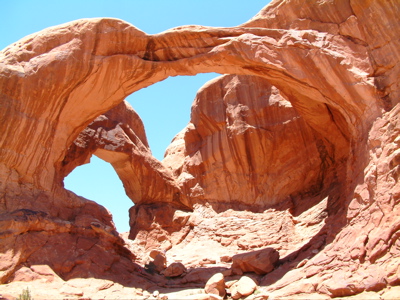 My slogan for HOGB is "Golf, life. (in that order)." This post is in the "life" category. I took some time off last week and went about 3.5 hours south of home to Southern Utah. I didn't bring my clubs. If you've never been to Southern Utah, you are missing out on some of the most amazing terrain in the world. This terrain is called "Red Rock Country."
The first photo is of "Double Arch" at Arches National Park. Arches is my favorite place in the world. (Haven't been to Augusta yet). When I go to Arches, I am humbled and constantly saying "oooohh, look at that."

The pic above is on "Skyline Arch" (Arches).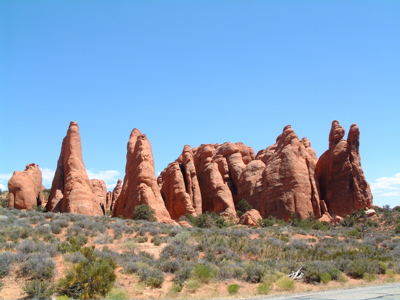 This one is of a neat formation of red rock. It is amazing how you can have flat ground and get these red rock spires shooting out of the ground hundreds of feet.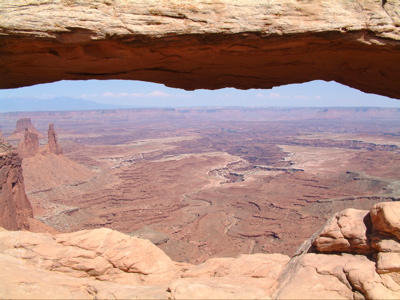 This shot above is from Canyonlands National Park, which is about 30 miles from Arches. Canyonlands is where hundreds of old western movies with John Wayne were filmed. I'm shooting this shot through "Mesa Arch."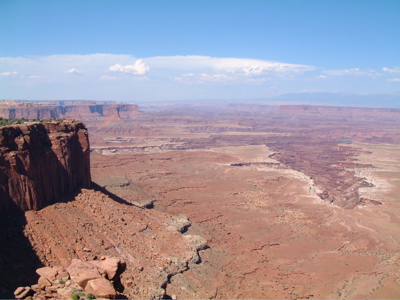 Another shot from Canyonlands.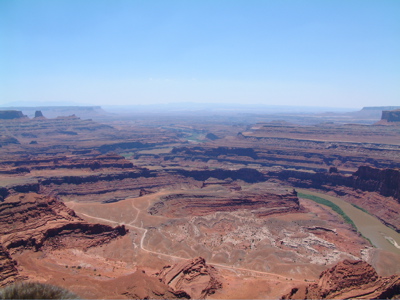 Dead Horse Point State Park is right next to Canyonlands. There's an old western story that Dead Horse Point gets it's name from a bunch of horses that were running and didn't see a giant cliff in front of them. The horses ran right off the cliff to their death. The real story is that the horses died of dehydration.
(All photos by Tony Korologos)